Russian President Vladimir Putin instructed the Russian Ministry of Defense to take "comprehensive measures to prepare a symmetrical response" for the tests of the new Tomahawk missile from the Mk.18 ground installation in the US on August 41. He stated this at a meeting with permanent members of the Security Council.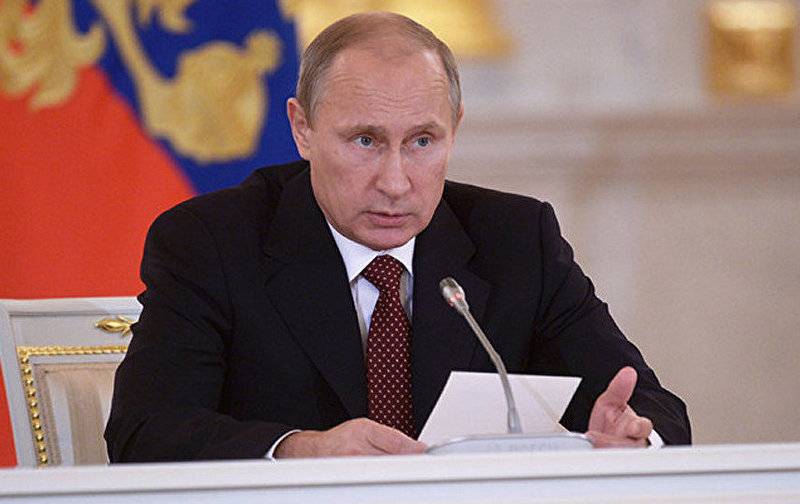 According to Putin, the United States tested a medium-range missile that had previously been banned by the INF Treaty. At the same time, as the president noted, the Americans used the MK-41 ground-based universal launcher, the analogues of which are used by the US missile defense systems in Romania and Poland, and which, according to the United States, "cannot be used to launch Tomahawk cruise missiles.
The Americans stubbornly rejected this, claiming that the ground-based MK-41 were allegedly not capable of launching Tomahawk sea-based cruise missiles. Now the fact of violation is evident, it is impossible to dispute it - they themselves said this
- Putin said.
At the same time, he noted that the launch of medium-range missiles was carried out only 16 days after the United States withdrew from the agreement on the elimination of intermediate and shorter-range missiles. The President instructed the relevant ministries to prepare a symmetrical response to US actions.
At the same time, bearing in mind the new circumstances, I instruct the Ministry of Defense of the Russian Federation, the Ministry of Foreign Affairs, and other relevant departments to analyze the level of threat posed by the aforementioned actions of the United States for our country and take comprehensive measures to prepare a symmetrical response
- summed up Putin.
Earlier, the Russian president said that Russia would not deploy ground-based missile launchers until the United States did so. At the same time, he emphasized that Russia will not participate in the arms race, but will respond to all US actions symmetrically, developing and testing the latest weapons.