As part of increasing the country's combat power, Indian Defense Minister Rajnat Singh is going to take part in the solemn ceremony of deploying Apache attack helicopters. This event is scheduled for September 3. The parking lot for vehicles purchased in the United States will be Pathankot, located in the Punjab, near the border with Pakistan.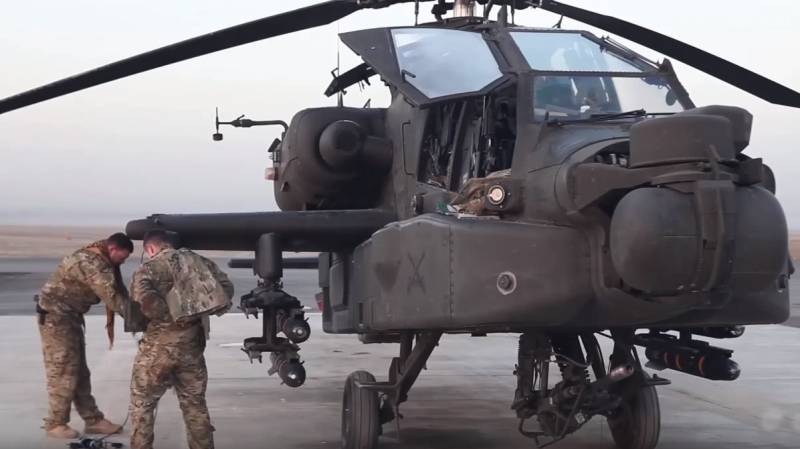 The first batch of cars had already arrived at the designated air base about three weeks ago aboard the An-family transport aircraft (apparently, the delivery was carried out by Ruslan). To date, 8 Apache is already here. Most likely, they will be officially commissioned by the head of the military department.
Deliveries of this equipment are carried out in accordance with the contract from 2015 of the year, which provides for the shipment of 22 units of AH-64E Apache (extreme modification of "Apaches"). Implementation of the agreement should be completed by 2020 year. At the same time, negotiations with the American side were conducted from the 2008 of the year. Subsequently, six more cars of this type were purchased.
In the northwest of India, Apache's fist "fist" in the event of an intensification of the conflict with Pakistan can meet in an air battle with French-built multi-purpose SA316 Alouette III helicopters and Russian-made Mi-171Sh. They are in service with Islamabad in the amount of 15 and 4 units, respectively (according to IISS for the 2018 year).