The Russian economy is growing slower than the world - less than 2% against 3. Including 1% slower than the main "partner", the USA, and yet this "partner" is already at a sky-high level, for us. This is one of our main problems. A more developed and larger state, sooner or later, will find ways to neutralize all the efforts of the less developed. And if we take into account the scale of the export of capital from Russia, including just money to foreign shareholders, do we have growth? There are too many foreign holders of shares in our largest companies, too many foreigners on the boards of directors of these companies. Rather, those countries where capital is exported are growing additionally. Once again, I draw attention to the fact that an increase in the number of cars in homes does not mean economic growth. Just at a certain stage in the development of society, even in the absence of growth, wealth will accumulate - production is ahead of consumption.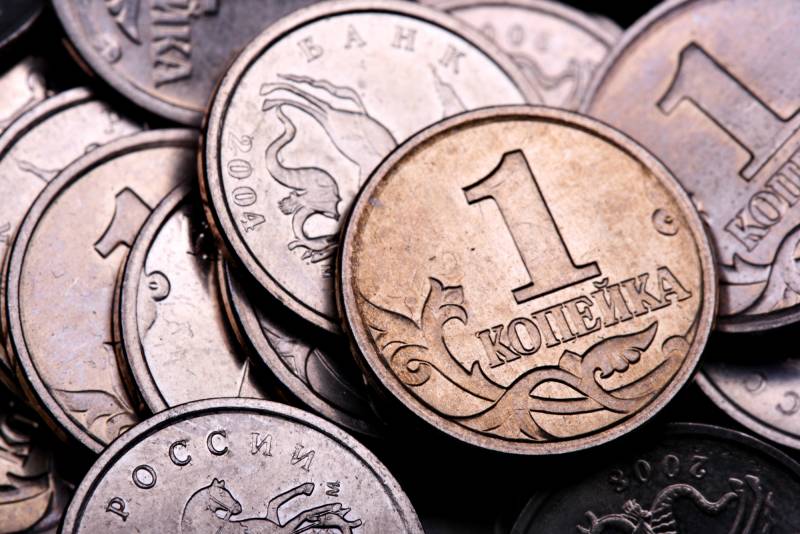 Now have a little patience. There was such an animal behavior specialist, Conrad Lorenz. He drew attention to the behavior of higher animals. At a certain age, a young animal chooses its owner, an example to follow, a model of behavior. And if at that time there was a wonderful example nearby (from our point of view), then the cub will grow up with excellent behavior. This is quite explainable by evolution - an individual should not learn everything from scratch, there is no time, it is more profitable to take an example from a higher neighbor. I reasonably believe that this also applies to people in many ways. And not just teenagers. If a person took place in a certain field of activity, then it is extremely difficult for him to fit almost the opposite. That is why it is necessary to pay special attention to the training and education of young people. That is why the educator, teacher are representatives of the basic areas of activity. And that is why a good foreman and a good team need years to correct a trashy young man who has fallen into the team.
In 2016, a new Minister of Economic Development, Maxim Oreshkin, appeared. 1982 year of birth, Master of Higher School of Economics. 2002 - 2013 economist ... chief economist of the Central Bank, Rosbank, Credit Agricole Bank, VTB Capital. 2013 - 2015 Director of the Department of the Ministry of Finance (the Ministry of Finance, where, roughly speaking, they save, but do not directly deal with the creation and production). 2015 - 2016 Deputy Minister of Finance. 2016 - Minister of Economic Development. Epithets according to Oreshkin - creative; smart; brave; classy macroeconomist, etc. I'm looking for what he created, in which he distinguished himself and again: smart, bold, creative, competent, working on creating "... a ministry of the future with strong personalities ...". Well, enlighten the masses that he created! Do not enlighten. And of the 13 ministers in the Ministry of Economic Development, only 1 (ONE!), The miner Nazarov, was associated with production. And for three years now, Oreshkin has been waiting for a breakthrough in the economy as Minister of Economics. And what has fundamentally changed is that in 2017 the federal state statistics service entered the structure of the Ministry of Economic Development. This is comparable to the subordination of the service of the chief accountant of the enterprise to the head of one of the shops.
Who is the banker? Even a very good banker, what is Oreshkin possibly? Not the one that snapped billions of our dollars into Sberbank in Ukraine after the Maidan, where they safely disappeared for us. And having done such things, well, why should he in the zero of his aircraft industry, it is better to buy Boeing and Airbus. And fearlessly, without consequences, he called Russia a downshifter country, as if he had nothing to do with the country's development. So, even a very good banker is engaged in a two-pronged task - to buy cheaper (open deposits at a small percentage), sell more expensive (give a loan at a large percentage). A banker is a financier. And the financier is not an economist at all! Not to produce, not to build, not to substitute a shoulder, but only to buy-sell, buy-sell. It was not for nothing that there were engineers, engineering and economics departments before. But there was no engineering and financial, since it is almost like engineering and thimble. And to put even a good banker on the development of the country's economy is cool! It's like asking a poodle to find a squirrel in the taiga. He had already taken place in a completely different field, he chose a model of behavior. Can't you find Primakov, Maslyukov, Gerashchenko from the 150 millions who pulled Russia out of the 1998 year? After all, these "effective managers" got it.
I have more leftist views than Zyuganov's, but I already agree that even billionaires, but patriots, if only from manufacturing (but by no means raw materials!) Companies and holdings began to steer. I think there are such. Well, these will not be appointed Minister of Economics, and not only economics, without steps: technical university - master - beginning section / workshop - chief engineer / director. I agree to the patriotic general, but who began his service as a platoon commander not in the capitals. And only after positive results of work everywhere. And when fulfilling the requirement: the more responsibilities, the more rights, but also more responsibility. And those who didn't manage not to move horizontally one or two steps lower, but to drive (often not able to manage and taken off becomes a vengeful and dangerous enemy to remove him and the whole team). I believe that in industry there are those who will give a hundred points to the current ministers. I want the economy to be dealt with by those who ensure annual growth of at least 7%, otherwise there are such sky-high payments, who are ready to answer publicly for every promise they make, who will despise the owners and passengers of thousand-ton yachts. In the meantime, we are lagging behind the main "partner" more and more.
And two jokes and one cool expression. 1. We are told that our economy has slowed down. What is it like? She practically stood, stood, and suddenly she also slowed down? 2. Two ministers reason: - Listen, do you understand what is going on in our economy? - Come on, I'll explain to you. "I can explain it myself, but do you at least understand something?"
3. The greatest of all immoralities is to take on a cause that you cannot do. N. Bonaparte.