From Afghanistan, reports have come that US troops have had to engage in clashes with the Taliban (* Taliban - a terrorist group banned in Russia). It is noteworthy that the battle broke out just a few days after the US announced that it had reached "consensus in negotiations with the Taliban leaders." It turns out that either the Taliban have so many leaders that some do not know about the consensus of others with the Americans, or the Americans themselves hastened to declare a consensus.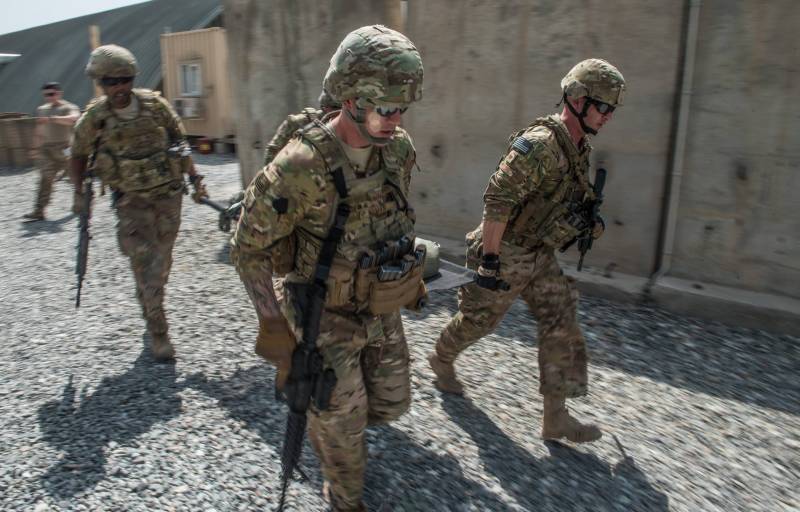 According to recent reports, both sides suffered losses. At the moment, the Pentagon confirms that they have lost two of their troops. Their names are not currently named.
According to some reports, the Taliban ambushed an American convoy who left the territory of one of the US military bases. As a result, the battle was imposed on the Americans by the Taliban.
The Taliban's clash with US troops became known a few hours after the speech of US Secretary of State Mike Pompeo, in which he declared "Washington's priority task": to reduce losses among American soldiers.
Donald Trump spoke out a bit earlier in Afghanistan. He said that all American troops from Afghanistan would not be withdrawn, in any case, intelligence units would remain there. At the same time, Trump managed to compare Afghanistan with Harvard. According to Trump, the territory of Afghanistan can be considered "Harvard for various kinds of terrorists."
US President during a press conference with a Romanian counterpart:
That is why our intelligence will always be there.
Interesting, as whom? As a faculty? ..