The Ukrainian media published a report from the positions of Ukrainian security officials in the Donbass. The hero of one of the stories was the 77-year-old representative of one of the armed forces of Ukraine.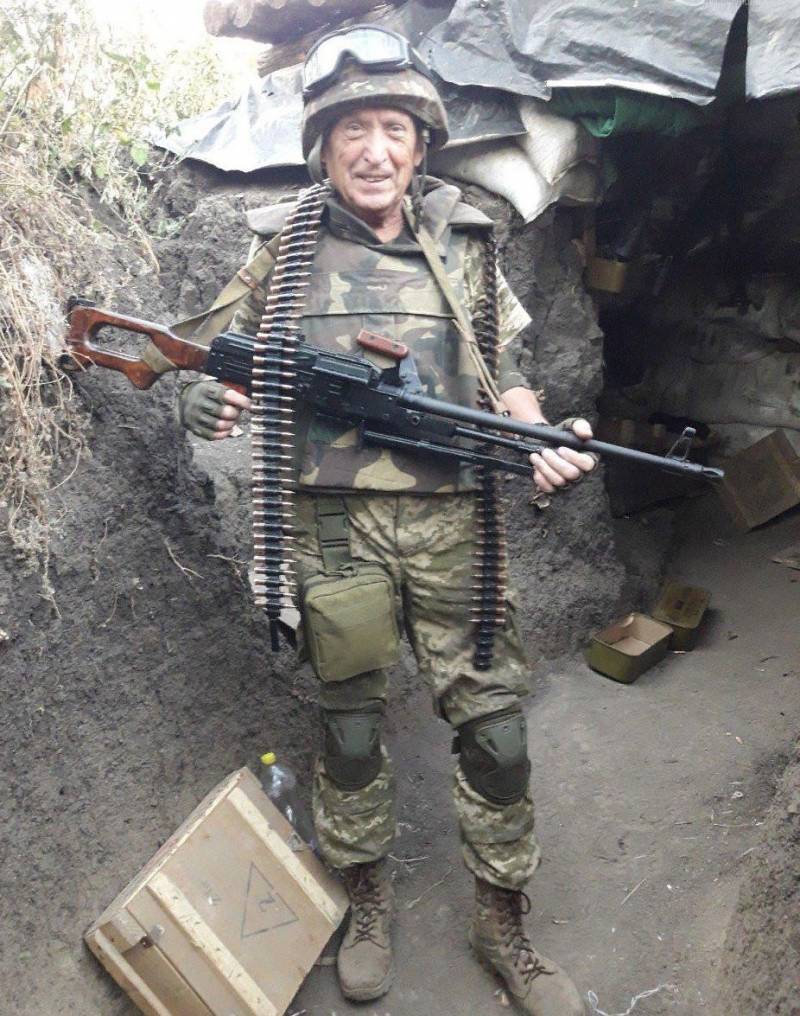 A deep pensioner served in one of the national battalions (the illegal armed formation of Shadow) as a machine gunner.
The positions of the armed group, whose service involved the 77-year-old pensioner, are located in the area of ​​Mariupol.
The 77-year-old machine gunner has the call sign "Tikhon." It is reported that he came to fight from Kiev. In a short interview with the Ukrainian media, this man says that he is the son of a member of the UPA (* prohibited in the Russian Federation) - a formation that swore allegiance to Hitler.
From the statement of Tikhon himself:
I have been in the democratic movement since 1991, and for me the independence of Ukraine, as the son of a member of the UPA, is in the first place.
The same "Tikhon" claims to be "a participant in two revolutions," and during the Maidan of 2014 of the year, "received two wounds."
From the interview:
Tried to join the Armed Forces, but failed due to age. Through Nikolai Kokhanovsky he got into the detachment of volunteers, having passed training on a par with the young. Training in the assault on buildings, daily crossings on 8 km, the result of which I was not the last.
Further, Tikhon claims to be a Soviet soldier, then an officer of the Armed Forces of Ukraine, and managed to rise to the rank of colonel, taking the post of head of the central department of aviation equipment and weapons of the Ministry of Defense.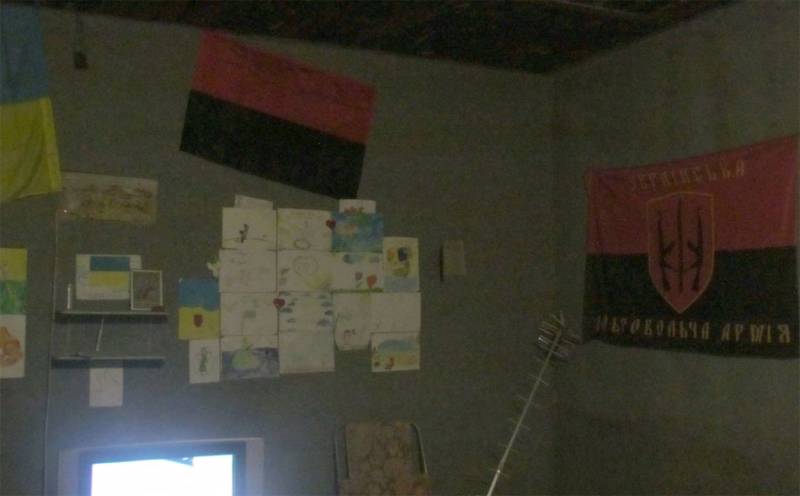 From the photo from the position of the Shadows, I can conclude that Bandera's roots and the ideology of the father's commanders (UPA fighter) are making themselves felt.