The confrontation between the United States and China continues. China plans to impose sanctions against companies participating in the supply of American F-16V multi-role fighters to Taiwan, whose territory Beijing considers to be its own.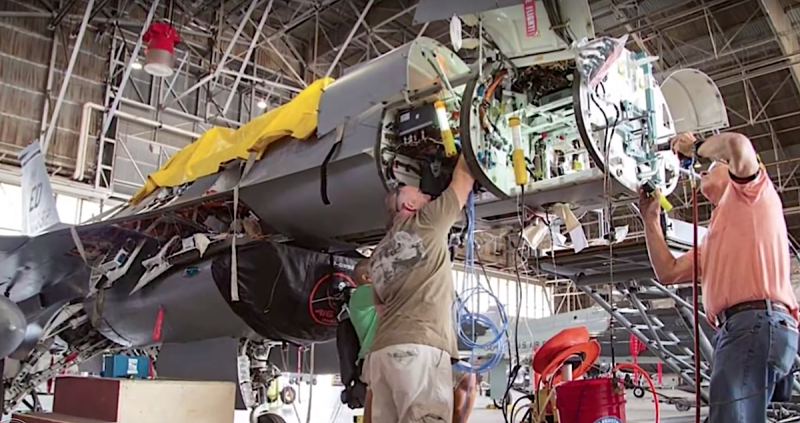 The People's Republic of China is about to "take all measures, including sanctions," with respect to companies that will participate in the recently concluded deal to supply F-16V fighters to Taiwan. Contract Price - $ 8 Billion
Foreign Ministry Spokesperson Gen Shuang announced a new round of confrontation at a regular briefing for journalists. China considers the whole range of relations with Taiwan to be an internal issue, and sale
weapons
Taipei - a violation of the sovereignty of the country, therefore, requires Washington to immediately cancel the deal and stop possible deliveries.
As part of the deal, Taiwan will receive 66 multi-functional fighter F-16 Viper ("Viper"). The upgraded fighter received a radar with an active phased array, an updated version of the on-board computer, as well as changes in the cockpit. The deal also includes related equipment.
In addition to supplying 66 machines, in the 2016 year, the United States signed a contract to upgrade the 142 older F-16 to Viper level. Taiwan received the first vehicles under this contract in 2018. Modernization will be carried out on 2022 year inclusive. In total, if Washington does not freeze transactions, the Republic of China (such is the name of Taiwan in official documents of a partially recognized state) will have at its disposal 208 machines of this type.
Beijing, in turn, intends to
"Firmly uphold your interests"
and is going to demand from Washington
"Compliance with joint arrangements"
and cancel the deal.
Otherwise, Washington will have to answer for all the consequences.
- emphasized Geng Shuang.
Is the Taiwan Question a Domestic Affair of China?
China considers Taiwan to be one of its provinces despite the fact that since the 1949 of the year it has been governed by its own administration, and until the mid-70, it was he who owned China's place in the UN.
There is currently a consensus between Beijing and Taipei that there will be only one Chinese state in the world. At the same time, in recent years, the process of integration of Taiwan with the PRC has slowed down, not least because independence supporters came to power on the island, whose positions are strengthening against the backdrop of the conflict in Hong Kong.