The Iraqi military command declares that a decision has been made to strengthen security measures in terms of the operation of air defense systems in industrial areas and near military facilities. Iraqi Prime Minister Adil Abdul-Mahdi added that a number of military facilities, including warehouses and factories, need to be moved outside the urban infrastructure due to the increased danger to the population from foreign attacks
aviation
from the air.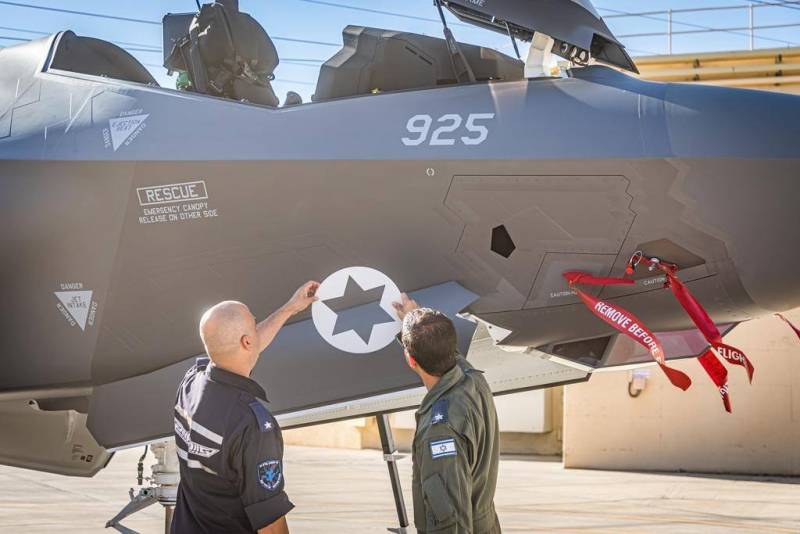 These statements were made after another air strike on the territory of Iraq. It is reported that at about 70 km north of Baghdad, the Iraqi Air Force base Al-Bahr was attacked. Al-Arabiya TV channel and Reuters reported that the attack was allegedly carried out using controlled bombs.
According to some reports, several warehouses located on the territory of the Iraqi military base were hit. It is noteworthy that the Israeli media published materials that say that missiles related to Iran's armed groups were allegedly stored in warehouses. This is primarily about the Shiite militia of Iraq, Al-Hashd al-Shaabi. These groups are known for taking an active part in the fight against ISIS terrorists (* prohibited in Russia).
Iraqi media, citing military personnel, write that "only one state could attack a military base - Israel." At the same time, it was additionally announced that Israel "used strike drones, as well as F-35 fighters."
The Israeli military command has traditionally not commented on these allegations. At the same time, the Israeli media stated that "about fifty Iranian missiles" were destroyed in military depots north of the Iraqi capital.
Piquancy in all this
history
adds the fact that not far from the Iraqi air base "Al-Bahr" is a training camp, where US troops are training the Kurdish militia. This is reported by the Kurdish media. It was also added there that no damage was caused to this camp by airstrike.