Information about the incident on the USS Abraham Lincoln aircraft carrier ("Abraham Lincoln") found confirmation. It was previously reported that several aircraft were damaged on board an American aircraft carrier. Now the information is concretized.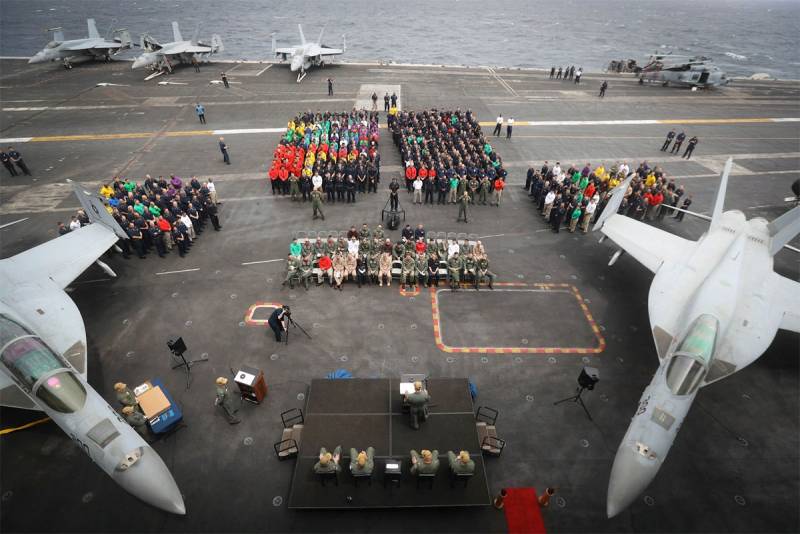 It is noted that the collision occurred while USS Abraham Lincoln was located near the coast of Iran.
The E-2D Hawkeye long-range radar detection aircraft touched two F / A-18 Super Hornet fighters while landing on the deck of an aircraft carrier. It happened on 9 of August. But the details are given in the American press with reference to the command only now. According to some reports, the plane missed the aerofinisher cable upon landing.
USS Abraham Lincoln Cable Worker Zacharie Polesky
The wreckage of the E-2D Hawkeye screws flew off into two other F / A-18 Super Hornet, damaging their skin. As a result, more than 2 million dollars worth of damage was caused. Moreover, "more than 2-x million dollars" - this is only by the class of damage. How much "more" has not yet been specified.
At the moment, a commission has been set up that sets out all the details of what happened with the E-2D Hawkeye crew's degree of guilt. It is added that one of the deck aircraft received significant damage, now it is planned to be overhauled.