Wildlife returns to some US military sites: from a tiny Pacific island to Indiana-covered windbreaks. On their territory, the United States used to produce and test some of the deadliest species of its
weapons
.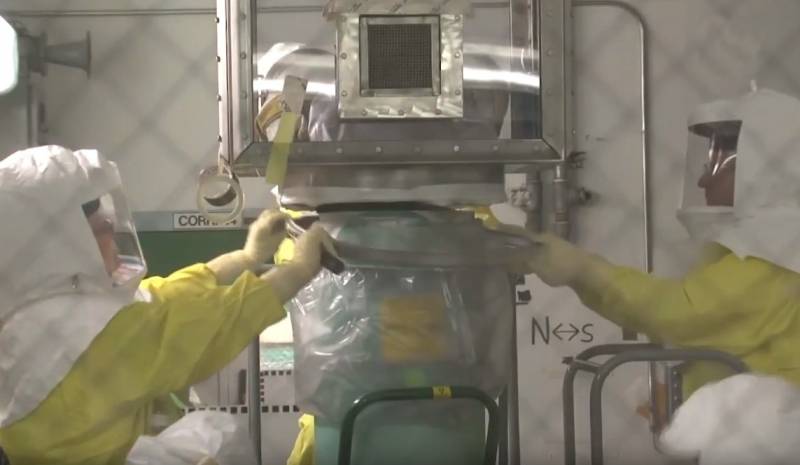 Instead of plutonium, fish and game
Six former military complexes were intended primarily for the production and testing of nuclear and chemical weapons. Now, after several decades, according to the Associated Press, they are the habitat of the animal world, which flourishes in all its diversity.
These facilities were transferred to the balance of the US Fish and Wildlife Services. Under its patronage, the reclamation of infected territories is carried out. As the indicated publication notes, the cost of the work is "staggering", currently amounting to over $ 57 billion, and this is far from the final amount. Thus, according to estimates by the Ministry of Energy, only for the purification of Hanford in the state of Washington, where the government produced plutonium for bombs and missiles, will have to spend from $ 323 to $ 677 billion!
Although experts argue that the pollution level was significantly reduced as a result of large-scale work, many areas remain closed to the public for safety reasons. So, the arsenal, located approximately 15 km from Denver, was once an environmental nightmare. It produced chemical weapons and commercial pesticides. After cleaning up for $ 2,1 billion, it has become a national reserve. But part of the territory remains closed, in particular landfills, where the army disposed of contaminated soil. Eating fish and game from here is prohibited.
Indiana depleted uranium
At a test site in Indiana, which has already turned into a "reserve" of wildlife, the military left millions of artillery shells (including 1,5 million unexploded ordnance), some of which were made of armor-piercing depleted uranium. Radiation is not a serious hazard, however, inhalation or ingestion of dust poses a significant health hazard.
However, the authorities intend to deprive millions of liters of wastewater of high radioactive status, which will lower the standards of treatment and reduce costs. Officials say the period is dangerous for people. In this regard, expert Mark Madison recommends that they themselves visit "idyllic locations overgrown with forests":
It is unlikely that they will want to be in places with chemical pollution or radiation problems.