There was information that the "world hegemon had mercy" on Russia and decided to invite our country to the meeting of the so-called Big Seven in 2020. This information is provided by the American channel CNN.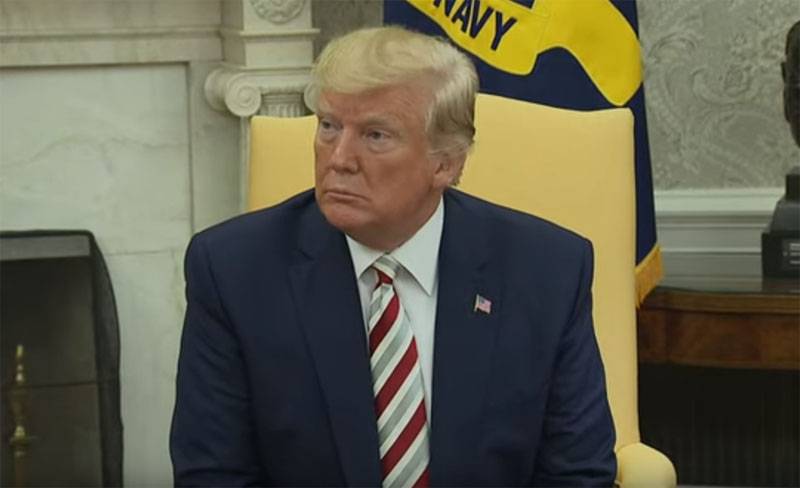 It is alleged that US President Donald Trump picked up the idea of ​​French colleague Emmanuel Macron that one would think about returning the Russian Federation to G7 while returning the G8 format. Macron expressed this idea during a meeting with Vladimir Putin at Fort Bregancon.
The Russian president made it clear that leaving G8 was not a Russian initiative, and everything that the members of the Big Seven think about Russia's returning or not returning to this format is deeply their personal affair. In fact, the Russian leader outlined the position that Russia is quite satisfied with the G20 format, which is more representative, even based on the number of participants.
Meanwhile, CNN noted that already at the August G7 summit, which starts three days later in French Biarritz, the issue of the possible return of the Russian Federation to G7 (G8) will be discussed. The American television channel notes that, according to Trump, Russia should be invited to participate in the meeting of this "elite club" already in 2020. At the same time, Trump shifted the responsibility for the exclusion of Russia (traditionally) to his predecessor, Barack Obama.
Trump during a meeting with the Romanian president:
Obama was outplayed by Putin, which is why the then administration insisted on the exclusion of Russia from the G8. I believe that Russia should return (to this format).
Recall that today G7 includes countries such as the United States, Britain, France, Germany, Italy, Canada and Japan. At the same time, it is already obvious to many that this format has long been outdated, if only because some of these countries cannot be called "large" today either territorially, economically or militarily.