The US Navy lacks hundreds of millions of dollars this year to finance ship repair. As rely on
navy
, in 2020, the bill will go into billions, jeopardizing the increase in combat readiness and routine maintenance of ships. It is reported by Defense News.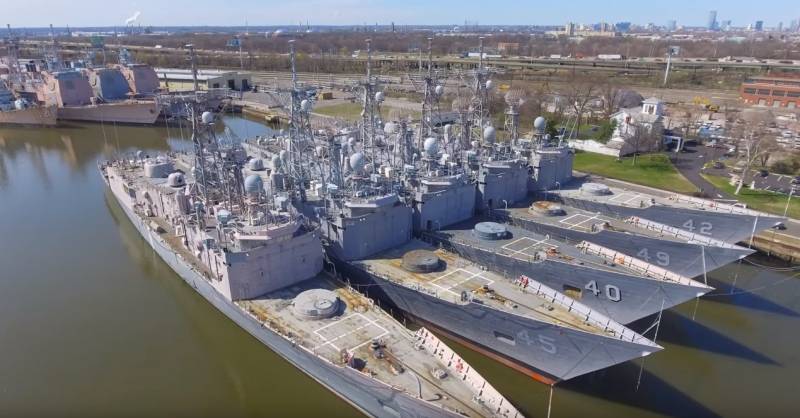 At a Senate hearing, representatives of the Navy explained that this year the financial deficit under this item is $ 977 million, and next year it will increase by another $ 810 million. At the same time, a shortage of funds arose at a time when the defense budget reached a record $ 750 billion $ 4 billion is allocated to the Pentagon for extraordinary expenses, but they arise every time new problems are discovered in shipyards during the repair process.
The ship service planned for this year threatens to snowball on the growing mass of deferred repairs [...] In later years, you may have to sacrifice necessary repairs to pay for services that will be transferred next year
- notes the designated American edition.
As it indicates, problems with delays and delays in servicing pennants of the US Navy are called a "suppuration factor." If we evaluate the general state of affairs, it is enough to pay attention to Los Angeles-class multipurpose nuclear submarines: without financial support, there was a major overhaul of three submarines - Boise, Hartford and Columbus, although this is justified by a lack of capacities (which, it is alleged, are primarily oriented to modernize Ohio-type submarines).