Rich and powerful Ukrainian mov. And it doesn't matter that there are clearly not enough words in it that could adequately describe certain technological means, including armaments and models of military equipment - modern alternative Ukrainian linguists are working to create new words about the meaning of which (and a number of old, too), it so happened, does not even know the guarantor of the Ukrainian constitution - the country's president.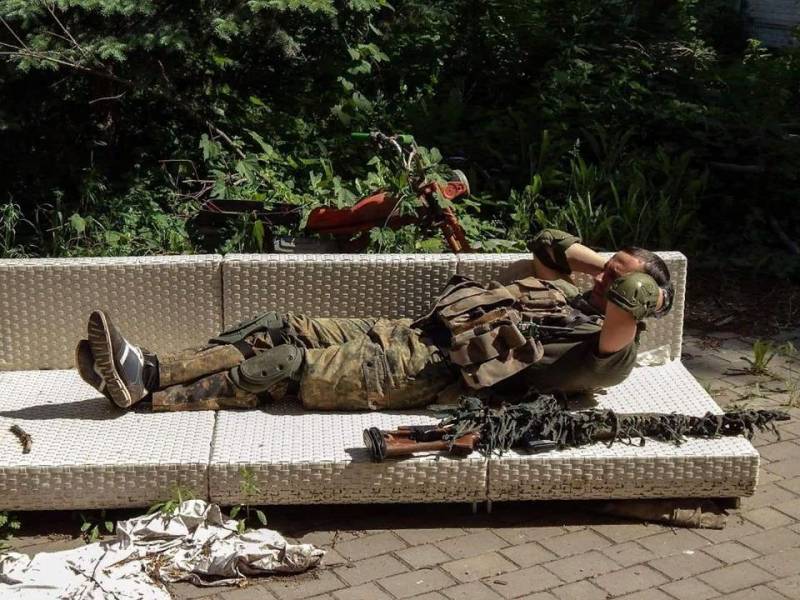 Ukrainian soldier
The case in world practice is certainly unique: more than half of the country's population admits that they speak Russian that they do not always understand the Ukrainian language, but, working out Western grants with zeal worthy of another application, those same linguists continue to persistently plant a language whose writing engaged literally in real time.
In this short story, "Military Review", by virtue of its main theme, invites the reader to get acquainted with military terminology, which the neighbor and "partner" will Ukrainianize. Even a superficial acquaintance with these terms is already capable of giving an idea that "in places" the Ukrainian mov is trying to oppose the Russian language with all its might.
So, a brief military Ukrainian-Russian phrasebook - those who wish, we teach ... Otherwise, Ukrainian experts always blame the talk shows on federal channels - no, they say, there are Ukrainian schools in Russia. How not? And what about "VO"?
Winischuvach. It might seem that this is from lovers of red semisweet, but no ... Winischuvach (vynyshchuvach) is a fighter.
Upstart F-35 - does it sound? - It sounds!
Bomber (bomber) - respectively, a bomber.
Garmata is a cannon. Accordingly, "Armata" Almaty "- you understand ... And it also sounds!
P_vodny Choven - a submarine. Therefore, the Ukrainian AFC is by no means a reason to wish health after sneezing, but the nuclear submarine is quite a nuclear submarine.
Bagnet is a bayonet.
Onucha is a footcloth.
Krizovy chobit (rat chobit) - tarpaulin boot.
The whole "Russia" is already familiar with the term "cooler" - after the well-known promises of Mr. Yatsenyuk. Arseny's forehead is still safe and sound - by the way.
Trigger trigger - trigger.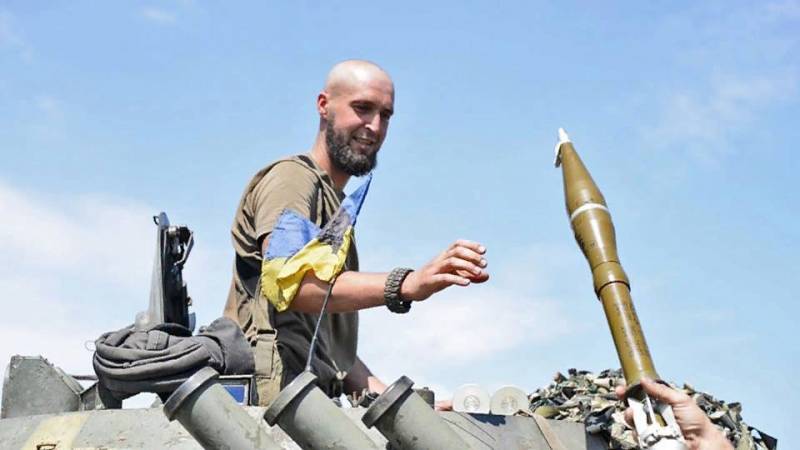 Ukrainian soldier
Year-old (annual) - sentry. In the Same Series: Vartovy (vartovy) - guard and rozvidny (rozvidny) - distributing.
Hence the dialogue at the Ukrainian post:
Hey yde? - Rosvidny zі zmіnoyu. - Rosvidny to me, інші на місці.
It's soundful, fashionable, and unpronounceable - only months of training ... The main thing is to remember that above all this there are team-mates who have an attack from the south-north and overpower - in the order of things.