The Ministry of Defense has tested the latest Russian Altius-U reconnaissance drone. The tests were held at one of the military test airfields, the press service of the military department.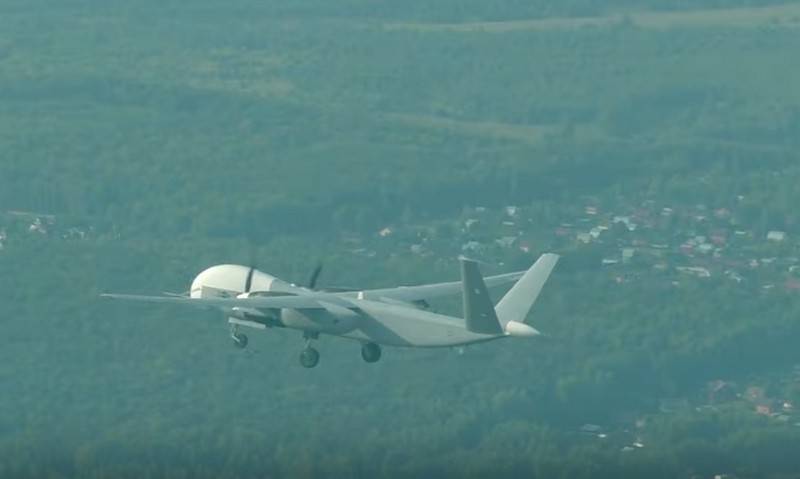 The latest Altius-U reconnaissance drone made its first flight in fully automatic mode. The drone took off, performed maneuvers in the sky for 32 minutes, and then landed.
The flight took place for 32 minutes at an altitude of up to 800 meters in fully automatic mode at one of the test aerodromes. All systems of the complex worked normally
- it is spoken in the message of the Ministry of Defense.
As explained in the military department, Altius-U is the final appearance of a drone created as a result of the development and testing of a number of prototypes within the Altair project. The latest unmanned system is capable of performing the entire spectrum of reconnaissance tasks using optical, radio engineering and radar means and is in the air for more than a day.
According to available information, the mass of the device is about 6 tons (previously prototypes with a mass of 5 and 7,5 tons were tested). A distinctive feature of the new UAV is the ability to control it through a satellite communication channel, which makes the radius of its application practically unlimited.