Syria has received reports that the militants of several terrorist groups, including Failak al-Sham and Khayyat Tahrir al-Sham (banned in the Russian Federation), are hurryingly leaving Khan Sheikhun. The main direction of exit is the areas that today belong to the Turkish-controlled forces.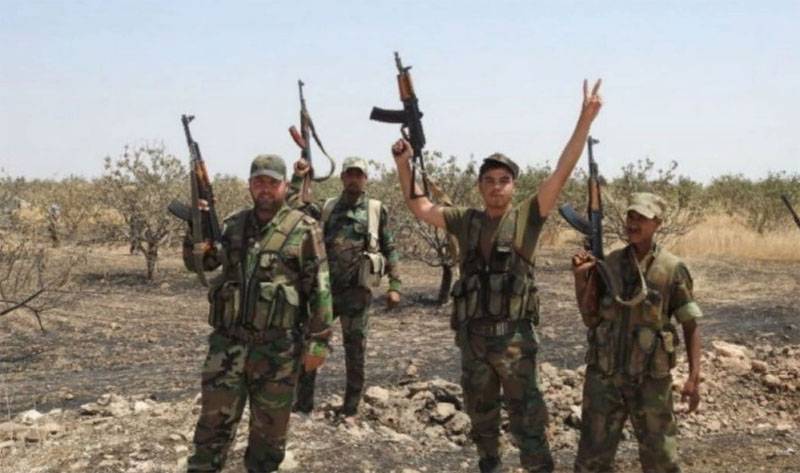 In parallel with the flight of militants from Khan Sheikhun, which for a long time was actually a stronghold of terrorists in Idlib, there is an exit of terrorists from Kafr Zita and Al-Latamna.
The Syrian army notes that there are no agreements with militants on an unhindered withdrawal. Such a comment on the part of the CAA command appeared after some media outlets announced that they allegedly held talks with militants through intermediaries.
According to the latest information, the Syrian troops significantly strengthened their positions north of Khan Sheikhun, and if it had not been for the flight of the main part of the militants through the as yet unclosed northern corridor, they would all have ended up in a "cauldron". In order to protect themselves, the militants advanced several hundred civilians forward - with belongings and even with cattle.
Against this background, Lebanese blogs
write
that the Russian Su-35 allegedly intercepted Turkish fighters when they tried to enter Syrian airspace over Idlib. This refers to the Avia.Pro blog. No official information has yet been received on the interception of Turkish fighters over Idlib province.