When the Russian Ministry of Defense arranges demonstrative reconstruction battles, including the battle to capture the Reichstag, in the liberal environment of the Russian Federation and in the Western media this provokes caustic ridicule and statements in the style of "Russia is raving about the past." When
historical
reconstruction and rather strange "maneuvers" are carried out by representatives of NATO countries, this leads to rave reviews from the Western media and, at the same time, Russian ultra-liberals.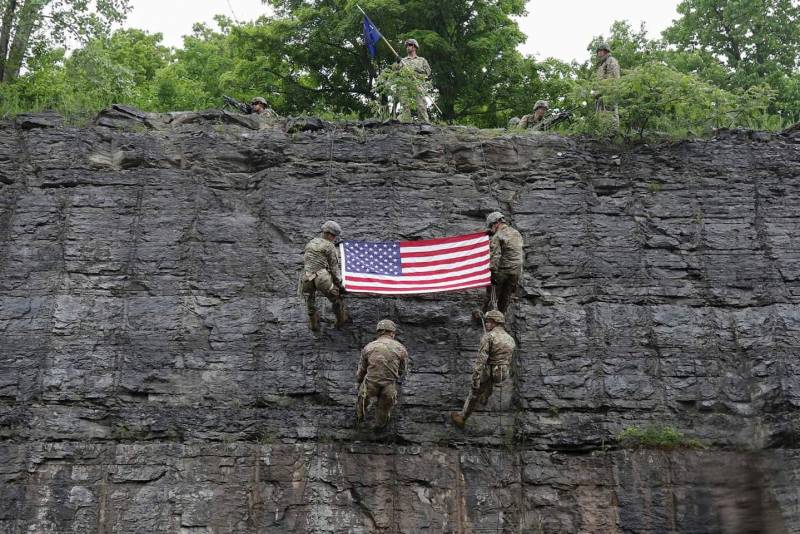 We give one example. Photos of the training of one of the U.S. Army mountain brigades scattered across the American media. The command confronted several military units with the capture of the dominant heights.
From this height, according to the legend of the exercises, it was necessary in addition to evacuate the wounded American soldiers with the help of a special design, the basis of which was a descent stretcher.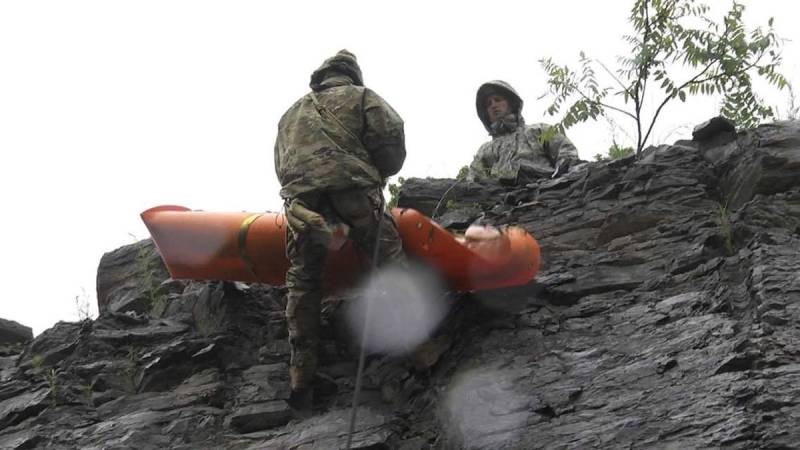 At the same time, the assault on the dominant heights took place in a very original way - with the American "patriotic enthusiasm". The detachment, consisting of four mountain infantrymen, had to not only climb a steep cliff, but also to do this with a deployed star-striped flag. This detachment completed the "assault" of heights after other troops of the US military "heroically defeated" the conditional enemy at its summit.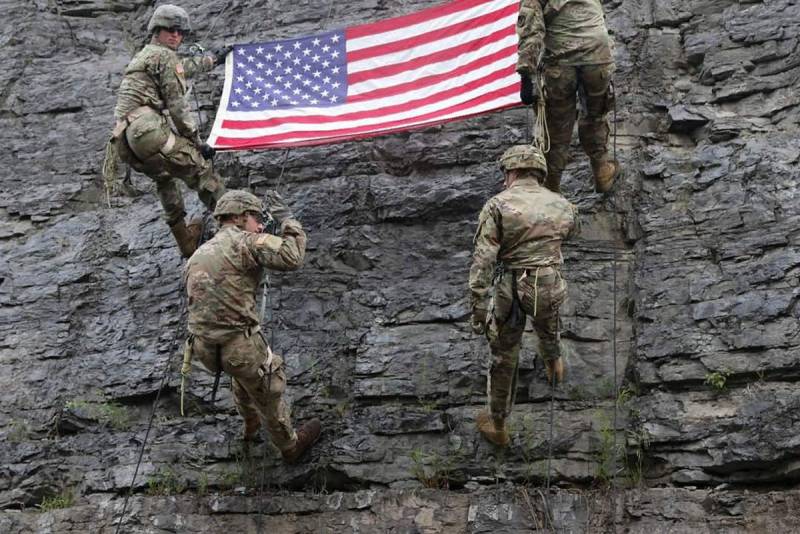 The banner group climbed the rock without
weapons
Apparently, relying on machine gunners, who from the top were supposed to defend the American flag from enemy attacks.