Motorized rifle units of the Eastern Military District, deployed in the Far East, completed rearmament to new
Tanks
T-80BV. According to the press service of the Ministry of Defense of the Russian Federation, the final batch of tanks entered service with a military unit located in the Jewish Autonomous Region.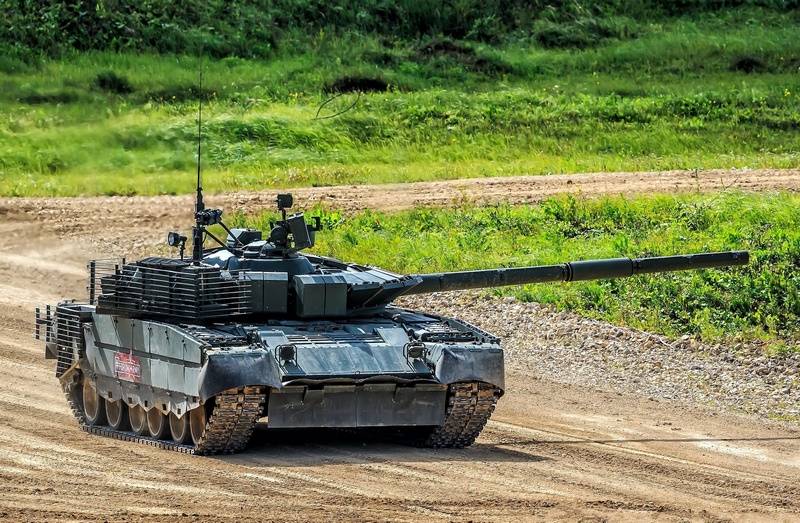 According to the report, 100% was equipped with the following T-80BV tanks with the following tank units of four motorized rifle formations: 64th motorized rifle brigade (Khabarovsk Territory), 69th infantry brigade (Jewish Autonomous Region), 38th motorized rifle brigade and 39 infantry brigade (Amur) motorized rifle brigade (Sakhalin island).
It's not entirely clear from the message of the Ministry of Defense which tanks went into service with the units — the T-80BV or T-80BVM (upgraded). The official website writes that the T-80BV, however, back in June, the press service of the BBO announced the arrival of the 38 separate Guards Motorized Rifle Brigade (OMSBr), which is deployed in the village of Yekaterinoslavka of the Amur Region, a batch of 40 T-80BVM tanks. Since the Ministry of Defense previously reported that all T-80BVs were removed from storage and sent to units only after modernization, we assume that the Far East was rearmament on the T-80BVM.
T-80BVM is a further modification of the Soviet T-80BV, created and put into service in the middle of the 1980-s. The machine, which underwent a deep modernization, is equipped with an 125-mm cannon, which has the ability to fire guided missiles, a multi-channel sight, modified by a gas-turbine engine with an 1250 horsepower, a stabilizer for weapons and a driver observation device. The tank is protected from fire by the modular dynamic protection complex and the anti-cumulative trellis screen.
In Soviet times, more than 10 of thousands of T-80 tanks of various modifications were produced. Currently, 3 thousand "eighty", which are considered a strategic reserve in case of war, is located in military warehouses. The decision to de-arm part of the tanks and modernize it was taken by the Ministry of Defense in 2016.
It was previously reported that 200 T-80 tanks are in service with the regiments of the Kantemirov division. Fighting vehicles are replaced by the upgraded T-80BVM. Also, new tanks entered service with tankers of the North
fleet
- The 80th Separate Motorized Rifle Brigade (Motorized Rifle Brigade) and the 200th Motorized Rifle Brigade.