Israeli media discuss the outcome of Prime Minister Benjamin Netanyahu's visit to Ukraine. After scandalous
stories
With the bread thrown by Sarah Netanyahu, Israeli media began to discuss political issues that were raised during negotiations with Vladimir Zelensky.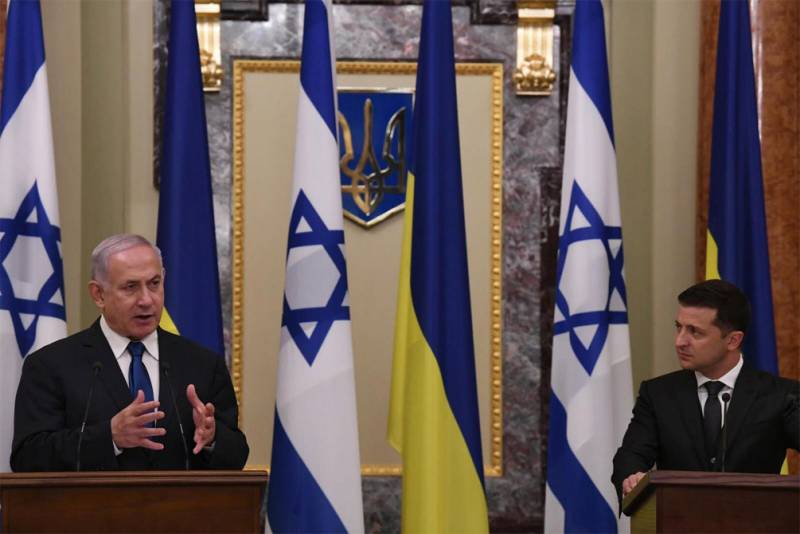 In particular, it is noted that Zelensky expressed interest in Israeli methods of building a defense and security system and added that Ukraine is interested in using such experience. What specific experience was Zelensky talking about: how to conduct endless military operations against most of its neighbors and remain in confrontation with them?
During his speech at a joint press conference, the Israeli Prime Minister poured balm on the soul of Ukrainian alternative (Maidan) historians. According to Netanyahu, "the Jewish community of Ukraine is over 1300 years old."
I wonder if the representatives of the people of 1300 years ago knew that they were a "Jewish community
Ukraine
"?
Israeli Prime Minister:
I thank you for agreeing to a joint project to develop the center in Uman, which is very important for Ukraine and the Jewish people.
Vladimir Zelensky, in turn, said that his goal after coming to power is to "transform Ukraine into an advanced brand, a synonym for innovation and technology." After that, the "innovator" Zelensky suggested that Netanyahu recognize the "Holodomor" as genocide of the Ukrainian people. At the moment, the Israeli prime minister has left this proposal without an official response.