The world famous, according to The Aviationist, photographer Slavek Krainevsky again managed to surprise lovers
aviation
filming the flight of the Ukrainian Su-27P in the immediate vicinity of the light transport British-developed Skyvan.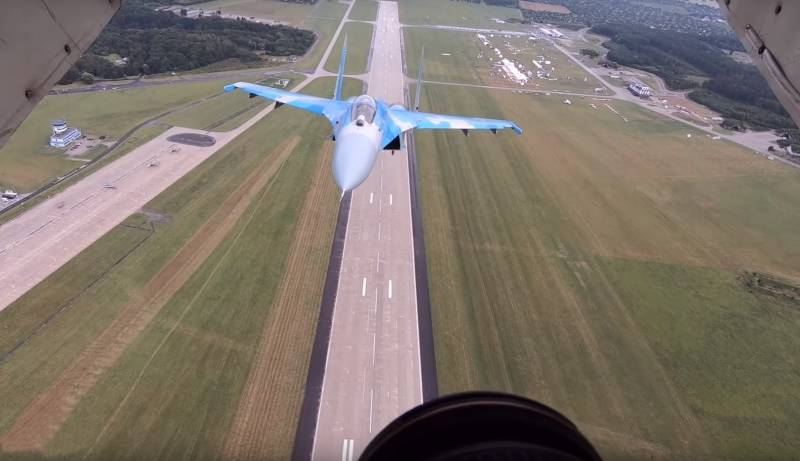 This photo shoot was held as part of the LOTOS Gdynia Aerobaltic show, held in Poland. As can be seen from the laid out material, the Ukrainian Flanker, synchronously following the transporter, almost buried its nose in the cargo ramp of the Skyvan, owned by the Polish Air Force. This Su-27P is assigned to the 831th tactical aviation brigade based in Mirgorod. On it is the only Flanker squadron, which is in service with the Square.
The plane joined Skyvan at an altitude of about 450 meters, following at a speed of 150 knots.
Video is extremely interesting as it shows Flanker's proximity to photographers, as well as his ability to maneuver at low speed. Very impressive.
- notes the designated edition.
Su-27P was part of the larger Ukrainian "contingent" deployed in Poland to participate in the air show. In addition to him, Il-76MD, a double Su-27UB and Su-24 arrived in Gdynia.