APU suffered losses in the ranks of the National Guard, stationed in the war zone in the Donbass. The reason was a violation of safety precautions for handling
weapons
and ammunition. Meanwhile, in the Kiev region, being intoxicated, a soldier killed a neighbor.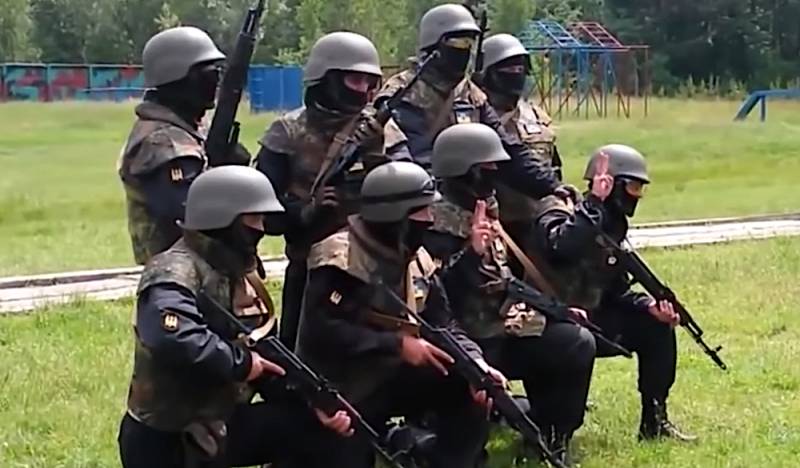 Inaccurate handling of weapons and a violation of safety procedures caused the death of one and injuring three more employees of the National Guard of Ukraine. Losses suffered a unit stationed in the Donbass.
Headquarters The United Force Operation reports that the incident occurred on Sunday evening, August Xnumx, at around Xnumx: Xnumx. Among the victims there are both those who received minor injuries and moderate injuries.
Investigative authorities verify the circumstances and causes of the incident.
APU soldier killed a person in a state of drug intoxication
On the same day, in the Kiev region, an APU soldier killed a civilian while under the influence of drugs. The military prosecutor's office of the Central region of Ukraine reported the incident.
The murder occurred in the village of Zalesye, Brovarsky district, Kiev region, in a local dormitory room. It is reported that the 22-year-old contract soldier, under the influence of amphetamines, opened fire towards a civilian born 1990 from handicraft weapons.
A total of 4 shots were fired, one of them hit the victim's chest, the second - in the right leg. From injuries, the victim died in the intensive care unit of a local hospital. It is reported that the conflict occurred on household soil between neighbors living in the same apartment.