Over the past month, Russian schoolchildren have successfully proved themselves in a number of international olympiads, having achieved several awards of the highest standard. On the one hand, this is an occasion for joy and pride. But on the other hand, there is an understanding of the risks associated with the fact that boys and girls trained in Russia can leave the country and move to study and work, for example, to the West.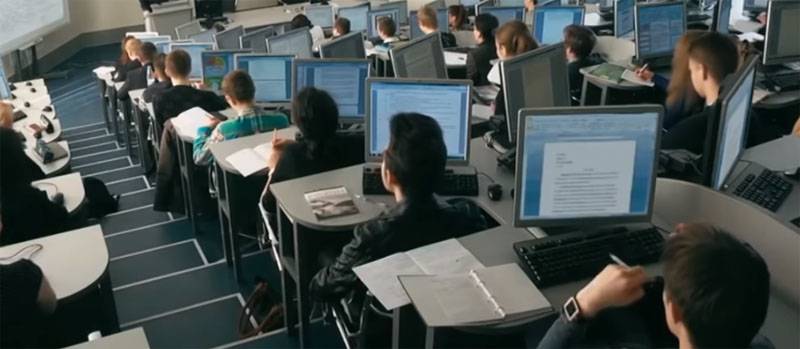 Channel "Time - Go!", As usual, is set exclusively for positive. He gives statistics on the education of Russians outside of Russia (in foreign universities). According to UNESCO, this is about 57 thousand people. The channel says that in fact it is "a drop in the bucket", since 4,7 million students study at Russian universities.
Logic has a right to exist. But after all, 57 of thousands of people, even purely mathematically, is not at all small. Yes, among them there are children of diplomats who live abroad on duty. But often these are children of representatives of Russian political elites who themselves live in the territory of the Russian Federation. The bottom line is that individual parents send their children to study abroad, initially excluding their education at home. With what attitude to Russia will such graduates return, for example, from the UK, USA, France? What mentality will they have formed, especially when you consider that the children of politicians a priori expect to become politicians too?
Therefore, the problem of "brain drain" and the education of children of politicians outside of Russia is not limited to comparing the number of students "there" and "here". This problem is much broader.
The plot itself: