The crews of Russian fighter interceptors were tasked with conducting combat at stratospheric heights. Such problems were solved by the crews of MiG-31БМ aircraft.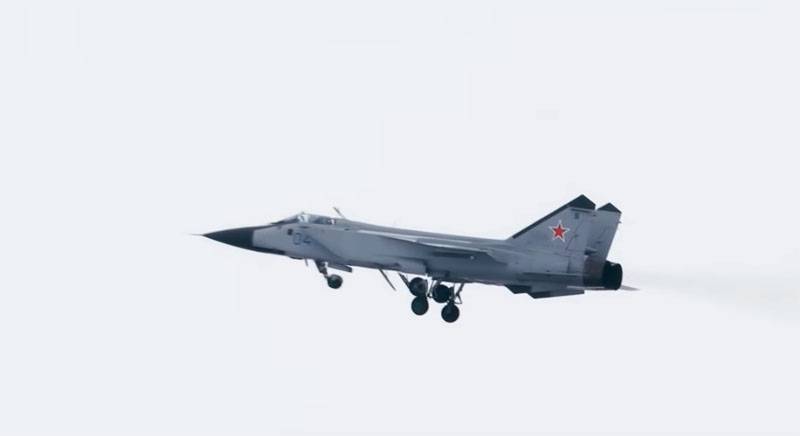 For the first time, aircraft of precisely these modifications converged in stratospheric aerial combat. Pacific Fleet Press Service (Pacific
fleet
) reports that the conditional battle was carried out at altitudes of more than 20 thousand meters. In this case, the speed parameters of the flight were approximately 2,5 thousand km / h.
Exercises to develop options for conducting air combat were performed in the airspace above the Kamchatka Peninsula. On a number of sections of the trajectory, the battle took place actually on the high-altitude ceiling of MiG-31БМ aircraft.
During the maneuvers, the conditional enemy was successfully intercepted. By the way, the MiG-31BM also acted as the enemy. As the departmental press service notes, his tasks included breaking through the air borders of Russia at high speed - in the lower stratospheric layer.
It is particularly worth emphasizing the fact that the search for the intruder was carried out using the on-board means of the MiG-31BM - without involving the capabilities of ground-based systems and air defense systems.
The final stage of the exercises in the stratosphere was the electronic launch of long-range air-to-air missiles.
The department is going to make such training systematic. They will allow pilots to develop the skills of piloting aircraft in the face of opposition from a conventional enemy at high altitudes.