Syrian troops launched an assault on the strategically important city of Idlib province - Khan Sheikhun. This city has been under the control of terrorists of various groups for several years, including the "renamed" "Jebhat al-Nusra" (* banned in the Russian Federation).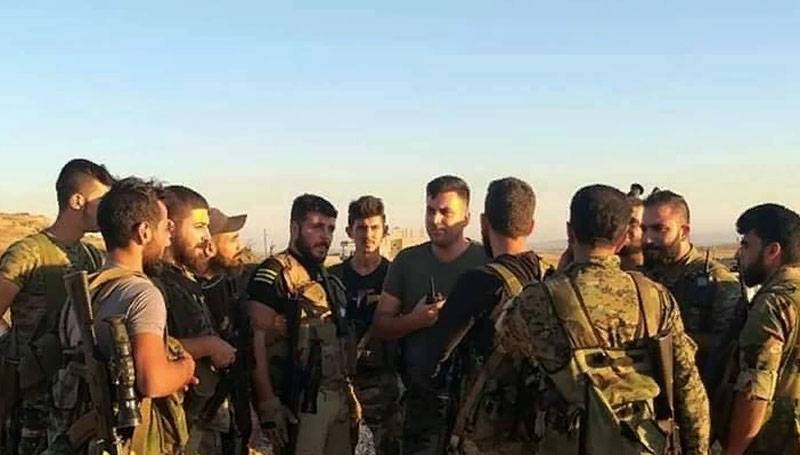 The SAA chose the western axis as the main direction for the assault. At the same time, Syrian troops took up positions around Khan Sheikhun in several directions. The withdrawal routes of the militants are controlled from the nearest heights, and the situation is monitored from the air.
The first success of the Syrian government army in the liberation of Khan Sheikhun was the capture of a stronghold of militants on the western edge of the city. The militant detachment "Hayat Tahrir al-Shama" * was defeated, which allowed them to enter the western quarters of the village.
It is noteworthy that from the north-east, reinforcements in the form of several columns of militants tried to approach Khan Sheikhun. Air strikes were launched against them, as a result of which the terrorist operation to saturate Khan Sheikhun with new gang groups was a failure.
The Syrian forces set themselves the task of freeing Khan Sheikhun also because it is a strategically important city that allows you to control the Hama-Idlib highway. In turn, control over the highway will allow the militants in the province of Hama to cut off the main supply route.
An important detail: the liberation of Khan Sheikhun will allow Syrian troops to come close to the Turkish observation post in Moreka. In Damascus, it was noted that Turkish troops at this observation point actually ignored violations of the ceasefire by militants.