For the first time in 20 over the years, Israeli Prime Minister Benjamin Netanyahu visits Kiev. During their stay in the Ukrainian capital, Netanyahu and Zelensky plan to visit the Babiy Yar tract, the site of mass executions during the Great Patriotic War.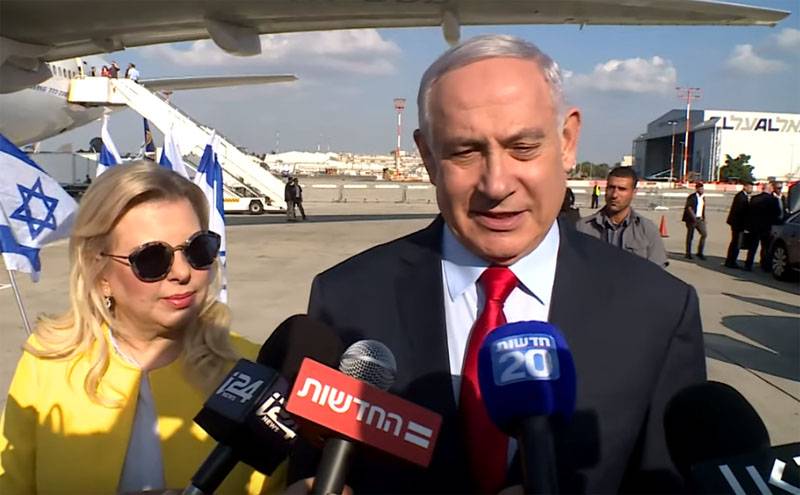 The very fact of visiting Babi Yar for the President of Ukraine Volodymyr Zelensky in this situation is a kind of litmus test that will show how ready today's head of the Ukrainian state is to look honestly in the eyes
stories
. Or will Zelensky again try to bustle and shield (for the sake of today's radicals) Ukrainian nationalists who took a direct part in the mass executions in the tract of Kiev?
The Israeli Prime Minister's press service notes that Netanyahu intends to discuss several issues of Israeli-Ukrainian relations with Zelensky. In particular, the issue of Kiev's fulfillment of the pension agreement will be raised.
Israeli Prime Minister:
This is a very important visit. Hundreds of thousands of Israeli citizens come from Ukraine. They are the link between our countries that needs to be supported. This connection needs to be strengthened.
An additional issue for discussion by Netanyahu and Zelensky is the discussion of the topic of a free trade zone between Israel and Ukraine. And a "cherry on the cake" for Zelensky: Netanyahu is going to find out the opinion of the Ukrainian president on the transfer of the Ukrainian embassy from Tel Aviv to Jerusalem.