According to party directives, the Chinese army was supposed to achieve basic mechanization of troops by the 2021 year (to the 100 anniversary of the Communist Party), significantly strengthening its strategic capabilities. However, the recently released Ministry of Defense White Paper seriously criticized the current state of affairs.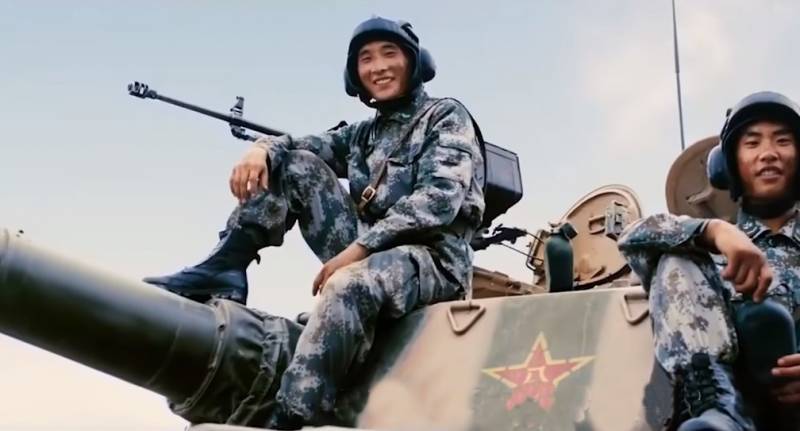 Tanks ahead of change
This program document indicates that the military transformation in the PRC has made significant progress, but the tasks of mechanization have not yet been completed, the level of informatization must be improved, defense security is at risk of technical lagging in comparison with advanced world trends.
At present, according to the British IISS, our army is probably equipped with 5800 main combat
tanks
but only 60% of them are new Type 96 and 99, and the rest are more than 2000 different versions of Type 59.
- indicates Sohu.
The publication suggests that the 59 Type will be replaced by the 96 and 99 models, depending on the goals set for the units. However, along with them, troops will receive Type 15 (the so-called "mountain" or "light" tank with an 105-mm cannon) - mainly in units located on the southern or western border. At the moment, only 1-2 brigades are equipped with it, but in the future it will occupy a more significant niche.
Type 15
The biggest problem with the 15 Type is its production speed.
- Sohu notes, indicating that its release is planned to be deployed in 2020.
The army will wait: the US has already overtaken
A more difficult situation is developing in the area of ​​armored vehicles intended for mobile infantry. Of the 50 re-equipped brigades, only 20 were armed with the latest Model 04 tracked vehicles and Type 08 wheeled vehicles.
As the publication explains, after simple calculations it can be concluded that by the 2021 year, if it is planned to achieve the goals of modernization, the PRC should build thousands of units of new armored vehicles and various types of artillery. However, in this case, it will be necessary to redistribute resources and funds at the expense of the Air Force, Navy, missile forces and "create certain chaos in the country's manufacturing industry."
So, as follows from this, in 2020, "we can only half complete the modernization of armored vehicles, artillery, air defense systems," writes Sohu.
But even if at present in our country only about 20 brigades are being constructed as mechanized armored brigades, they have already exceeded the 17 armored brigades of the US Army.
- the publication makes a comparison, in this regard, noting that in these conditions the Chinese army does not have to accelerate in terms of reconstruction.
In the end, the states bordering our territory, the mechanization and informatization of the respective armies, are significantly behind our country.
- Sohu believes, considering that the priority in re-equipment should be given to the Navy, Air Force and missile armies.