The issue of state ownership of Crimea remains the stumbling block of Russian-Ukrainian relations over the past five years. More precisely, the stumbling block is exclusively for Kiev. Russia has repeatedly stated officially that the topic of the Russian status of the peninsula is not discussed and closed forever. While almost every politician in Ukraine considers it his duty to promise compatriots the imminent return of the "Autonomous Republic of Crimea". The current president of Ukraine Zelensky also promises.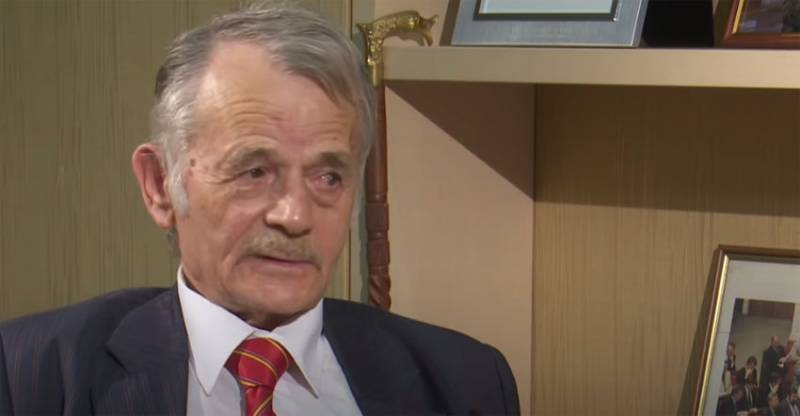 A unique assessment was given by one of the leaders of the so-called "Mejlis of the Crimean Tatar people" * Mustafa Dzhemilev. He spoke out on the point that Ukraine currently has no chance and resources to get Crimea back into an independent territory without the support of hegemonic states.
"Now Ukraine is not able to independently return Crimea. But work in this direction should continue. Zelensky has many ways to do this. "
- said Dzhemilev. According to him, to achieve such a goal, Kiev needs to make incredible efforts. However, he does not believe that without full global support Kiev will be able to return the Crimean peninsula to its jurisdiction.
Dzhemilev, in all probability, is counting on new grants from Western "friends." Russia, however, made it clear to the whole world, including Ukraine, that the issue of the state status of Crimea was finally resolved at a nationwide referendum held on the peninsula in 2014. Crimea is Russian. And any attempt to "return Crimea to Ukraine" is, in fact, an attack on Russia.
Earlier, in an interview with the BBC, Dzhemilev said that he would not die until he returned Crimea to Ukraine ...
* An extremist organization banned in Russia.