Journalists asked the head of the Polish Foreign Ministry, Jacek Chaputović, whether it would turn out that in response to Vladimir Putin's non-invitation to events marking the 80 anniversary of the outbreak of World War II, Moscow would block the Polish president's visit to Katyn. In Poland, they intend to hold their own commemorative events near Smolensk in April 2020 of the year - to the 10 anniversary of the Tu-154 disaster, on board of which was then Polish President Lech Kaczynski.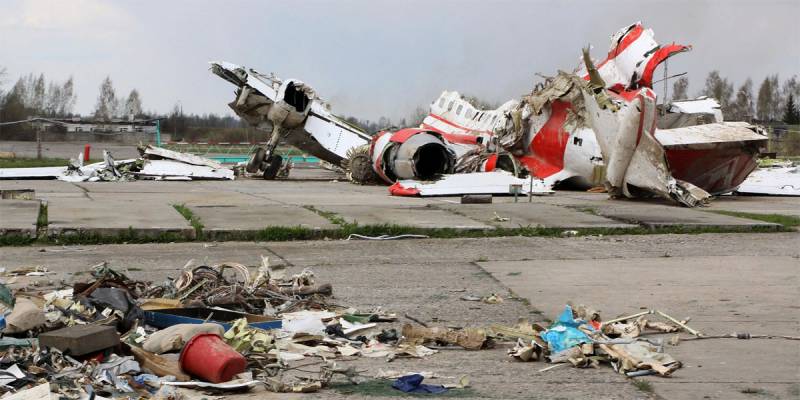 According to some reports, Andrzej Duda, who today occupies the presidency in Poland, intends to arrive in Katyn.
Answering a question from a Polish journalist about whether Russia could block Duda's trip to the Smolensk region, Chaputovich said:
I cannot imagine that Russia would block the arrival of the head of state in Smolensk. The Russian Federation will not block anything.
The journalist asked the head of the Polish Foreign Ministry whether Vladimir Putin would be invited to the 75 anniversary of the liberation of Auschwitz prisoners (January 25)? Chaputovitch evasively answered that the invitations were sent out by the museum staff and not by the representatives of the Polish Ministry of Foreign Affairs.
Returning to the Tu-154 theme, Chaputovich said that Russia is not returning fragments of the crashed airliner to Poland.
Recall that in Russia they were about to return parts of the plane to the Poles, but in Poland they once again announced a "new investigation", blaming Russia for everything. The well-known Anthony Matserevich even announced a possible "laying of explosives" in the wing of the Tu-154 at the Russian plant - at a time when the board was undergoing scheduled repairs. Moscow called these accusations utterly absurd, but in Poland, conspiracy theorists still hear voices who are not ready to admit that the fault for the accident lies entirely with the crew and those people who were outside the rules in the cockpit.