Jordan continues mass sale
aviation
Air Force This time it is not about auxiliary aircraft, but about combat vehicles - F-16 fighters, which were the backbone of the country's air forces. In total, according to IISS, in 2018 in Jordan, there were 47 units of this type in modifications F-16AM and -BM. Now, some of them are in private hands.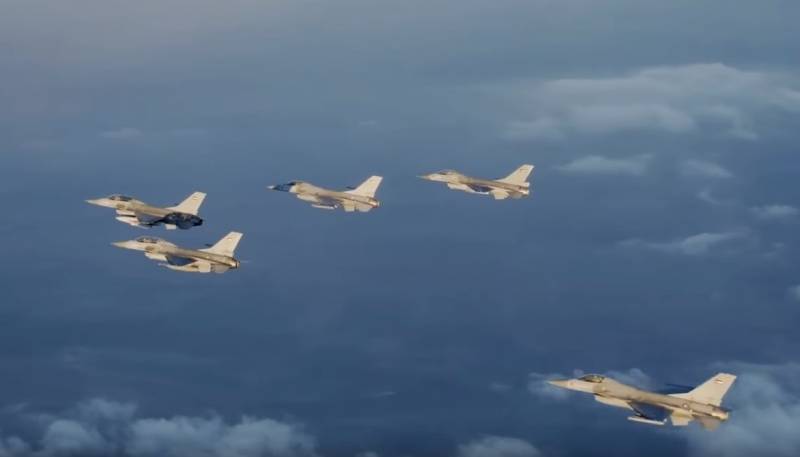 Private birds in private hands
Jet Lease, a brokerage and leasing company from Palm Beach, Florida, sells a number of exotic cars. However, among the strike "Cobra" AH-1, military transport aircraft C-130, multipurpose helicopter UH-60 and many other types at the disposal of the company, F-16 attracted the most attention. The War Zone has therefore turned to Jet Lease for details.
They were delighted with this and the growing portfolio of military aircraft sales.
- reports the publication.
As it turned out, the company has three F-16 imported from Jordan, "from which you can create a private mini-squadron."
These are not demilitarized war birds, which are usually the toys of super-rich people
- indicates The War Zone.
They function like warplanes that are sold to air service providers. The latter act as contractors for private armies, providing them with air cover, assisting allied U.S. governments, or providing services to the Pentagon during its trials.
F-16 will still serve ... private armies
The low cost of aircraft contributes to the fact that they fly into private hands. So, one of the F-16 offered by Jet Lease will cost only $ 8,5 million. It was built in the distant 1980 year, but went through an MLU modernization program. She endowed the aircraft with modern functions that can be found on many front-line Vipers today. The flying time of this F-16 is 6000 hours.
He has a long life left - I would say that it is 10-15 years
- notes the publication.
If desired, the customer can take advantage of additional services by purchasing spare parts, undergoing training or receiving simulators.
According to The War Zone, as customers purchase older and cheaper aircraft (such as the Dassault Mirage F1, IAI F-21 Kfir, F-5 Tiger II and Atlas Cheetah), more sophisticated fourth-generation fighters will attract the attention of customers . Therefore, one should expect explosive demand for F-16 among private contractors, the indicated publication concludes.
F-16 Jordanian Air Force (RJAF)