China decided to support the European Union in the construction of the Trans-Caspian gas pipeline. A consortium of companies and the EU and China expressed their willingness to implement a high-profile project that could change the position of countries whose borders include the Caspian Sea basin.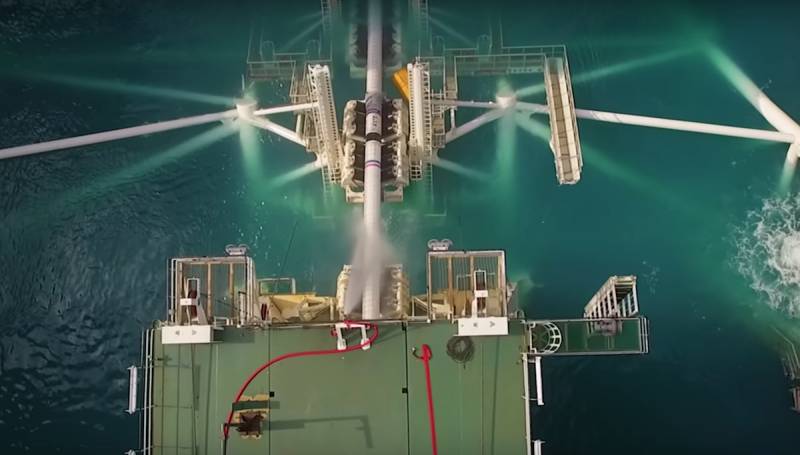 A consortium of European and Chinese companies, including Edison Technologies GmbH, MMEC Mannesmann GmbH, Air Liquide Global E&C Solutions (EU), together with SINOPEC Engineering Group (PRC), has expressed a desire to build a 300 km underwater pipeline. It provides for the supply of 30 billion cubic meters of gas annually for 30 years. This was announced following a meeting of representatives of the consortium with the deputy chairman of the Cabinet of Ministers of Turkmenistan for oil and gas Myratgeldi Meredov and adviser to the president of the country on oil and gas issues Yagshigeldy Kakaev.
As part of the project, in addition to laying the pipeline, the consortium is ready to design and build the necessary infrastructure, including gas treatment plants and compression stations. Also, companies will drill the required number of turnkey gas wells.
Europe will become the main client of gas that can go from Turkmenistan along a new potential route. She is interested in an alternative to Russian and Iranian gas, as it diversifies supplies, makes the EU less dependent on old suppliers and helps bring down prices.
Iran and Russia against
In turn, Iran is actively opposing the laying of the Trans-Caspian gas pipeline. During the first Caspian Economic Forum, held recently in Turkmenistan, a representative of the Islamic Republic criticized possible construction.
The construction of a gas pipeline through the Caspian Sea can cause severe damage to the ecology of the region ... Iran opposes its construction
Behruz Namdari of the National Iranian Gas Company said: he quotes his words
RIA News
.
Expressing this opinion, the Iranian invited the conference participants to use Iran's infrastructure for gas supplies. A little earlier, Russia also spoke out against the Trans-Caspian pipeline in the person of the first deputy head of the apparatus of the Russian government Sergei Prikhodko. The Russian representative also drew attention to the unique ecosystem of the sea. The laying of a gas pipeline, he said, could damage it, and maintaining priority is "any hypothetical economic projects."
According to the rules for laying gas pipelines along the bottom of the Caspian Sea of ​​Turkmenistan, only the consent of Azerbaijan will be required.