Military Review continues to acquaint readers with the symbols and insignia of the armies of foreign states. These symbols and insignia to some extent allow us to understand the significant difference in the character (mentality) of Russia and Western opponents.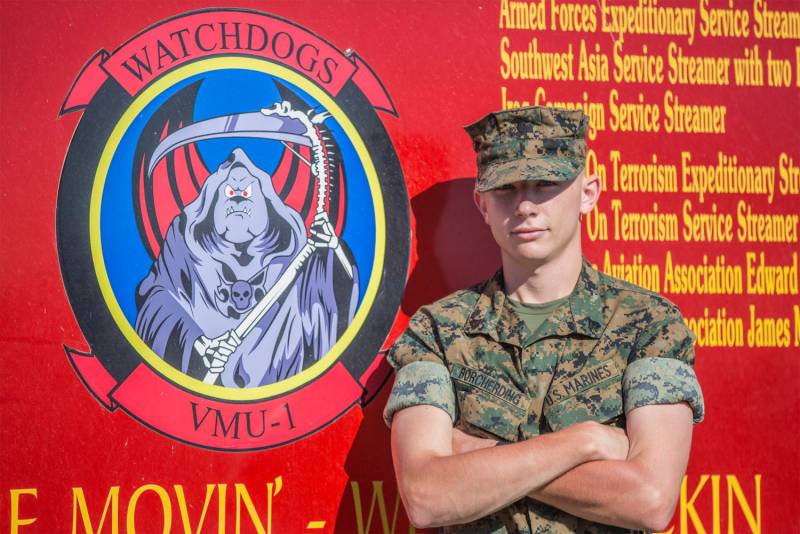 In today's small story - the American army and the symbols of the Naval Squadron of Unmanned Aerial Vehicles (MEBPLA). In the USA, this squadron is named VMU-1 Watch Dogs. The geographical direction of activity is Southeast Asia. Squadron command is based on a military facility in the city of Yuma (Arizona) - not far from the US-Mexican border.
What does the official emblem of this UAV squadron look like?
This is a stylized image of a "woman with a scythe" - death. In this image, the US military depicted a dog with red eyes, sticking out teeth, in a dark cloak with a hood. In the paws, which are depicted as parts of a bare skeleton, the "guard dog" holds a stylized image of a scythe. At the same time, the skeleton of a bird is depicted as a braid. On the cloak of the "watchdog" you can see the image of the skull. Behind this figure are black and red wings.
At the same time, the main task of MEBPLA is the counterterrorism task and interaction with the manned
aviation
Navy and US Air Force.