Russian Foreign Ministry spokeswoman Maria Zakharova commented on John Bolton's attacks on Russia. Recall that the adviser to the US president on national security announced that Moscow allegedly stole hypersonic technology
weapons
at the United States.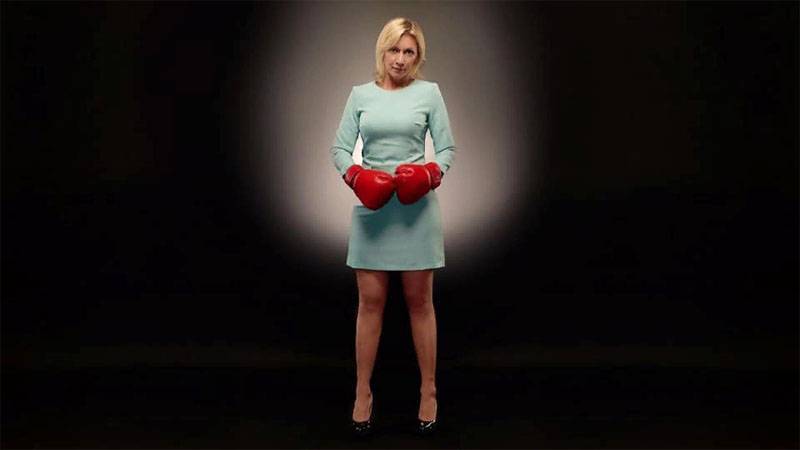 Maria Zakharova did not leave these accusations without comment. On Facebook, she reminded the United States how much was stolen by the North American state itself. At the same time, Maria Zakharova invited users to send facts from
stories
on the theft of US technology and property from other countries.
An official from the Russian Foreign Ministry reminded Bolton that the United States had recently stolen diplomatic property from Russia, violating all international standards.
Zakharova in the social network:
But if John Bolton remembered the theft, then I recall that Washington stole the buildings of the Consulate General of Russia and the residence of the Consul General in San Francisco, the Russian trade mission in Washington, the residence of the Consul General of Russia in Seattle, as well as two Russian diplomatic facilities in Maryland and New York. But more importantly, he stole a large number of Russian citizens from third countries.
The official representative of the Russian Foreign Ministry adds:
Or was it not theft, Mr. Bolton? Then give it back.
In the comments, readers recalled the facts of American theft, noting that in the 90's, the United States exported a research base, enriched uranium, scientists from the collapsed USSR, promising to simply pay money that in the Russian Federation at that time did not pay anyone.