The Indian domestic fighter "Tejas" was left without a French Kaveri engine. According to The Economic Times, the Organization for Defense Research and Development of the Ministry of Defense of India (DRDO) refused to further cooperation with the French company Safran.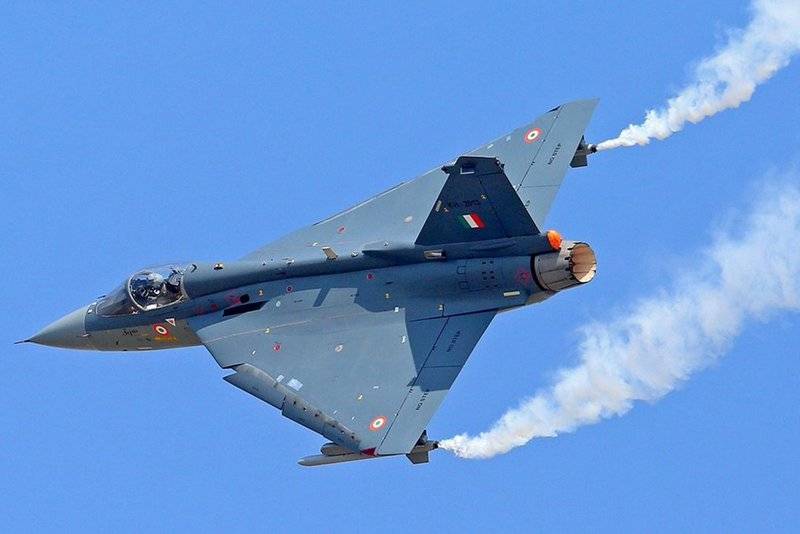 The French company took part in the development of the Kaveri engine. The work was carried out as part of the compensation program for the acquisition of 36 fighter "Rafal", for which the company produces engines and electronics. However, according to the Indian publication, the engine design project ran into problems associated with the high cost of French services and technology.
Thus, DRDO no longer considers the Kaveri engine as a power plant for a batch of 83 LCA aircraft or a version of the Mk.2 aircraft. Most likely, "Tejas" will be equipped with engines supplied by the American General Electric.
Tejas multi-purpose single-engine supersonic fighter was adopted by the Indian Air Force in February this year. Its development began in the 1983 year and lasted more than 30 years. 60% aircraft is a proprietary product of Hindustan Aeronautics Limited (HAL) and the Indian Ministry of Defense. It is assumed that the Tejas fighters will replace the Russian MiG-21 in the Indian Air Force.
The Indian Air Force Command previously placed an order for more than Tejas 120 fighter jets. According to the plans of the Air Force, the fighters will go into service before the 2025 year.