The Russian Ministry of Defense has published an expanded video of the first flight of the Russian attack drone "Okhotnik", posting the video on the official channel of the military department on YouTube.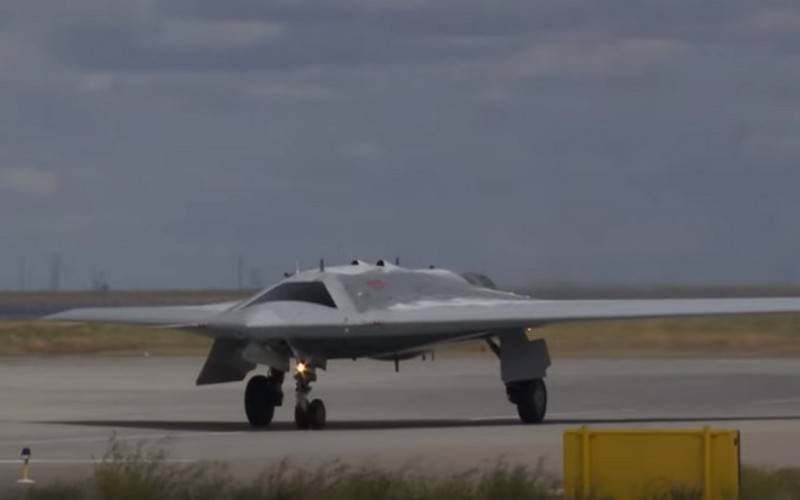 As previously
Reported
"Military Review", the first flight of the shock "Hunter" took place on August 3 at one of the airfields near Moscow. The drone made several circles over the airfield, during which the operation of the device was checked in different flight modes. At the same time, the entire flight passed with the landing gear released, which was done for safety reasons. After the completed maneuvers, the latest drone made a safe landing.
As it turned out, the drone's flight was accompanied by the Su-30СМ fighter, which is also indicated by shots taken from the aircraft. Most likely, the hunter's work in tandem with the plane, of course, was not worked out on the first flight, but it was previously stated that it was intended, including for working as a follower with a leading fighter. As an example, Su-57 was cited, from which C-70 took many technologies.
Unmanned aerial vehicle C-70 "Hunter" is made according to the "flying wing". Its construction uses special materials and coatings that repeatedly reduce the EPR, which makes it virtually invisible to enemy air defense systems. The take-off weight of the C-70 is about 20 tons. The UAV is designed for both reconnaissance and strike missions.