North Korea refuses any further negotiations with South Korea. This was reported by the Central Telegraph Agency of Korea (CTAC).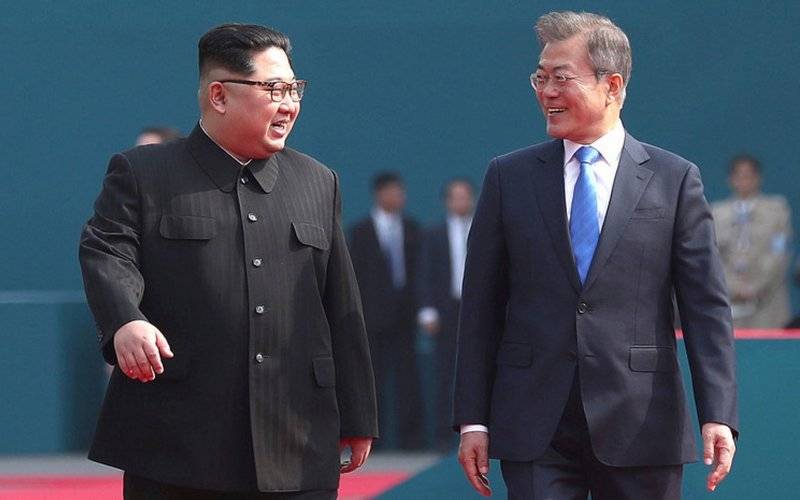 Pyongyang criticized the speech of South Korean President Moon Jae In on the occasion of the Liberation of Korea, in which he mentioned the "disturbing actions of the DPRK" and the positive actions of South Korea aimed at establishing peace. Pyongyang said it did not intend to conduct further negotiations with Seoul. According to the representative of the North Korean Committee for the Peaceful Unification of the Homeland, Seoul is simultaneously conducting military exercises with the United States and hopes that the next stage of the negotiations will begin "naturally."
The South Korean authorities want to get a catch through future negotiations between the DPRK and the United States, twisted in the clouds, if they believe that the next stage of negotiations will come naturally after the joint military exercises with the United States, like a change of seasons in nature. It's better for them to give up such reckless desires as soon as possible.
- the comment says.
In the DPRK, the president of South Korea was called "a scoundrel, what else to look for," which quotes "inspiring slogans" and called his statements empty.
Even at that moment, joint military exercises against the DPRK continue in South Korea. Does he have a conscience to talk about the atmosphere of dialogue, the peaceful economy and the peacekeeping mechanism. (...) He's really an impudent person to look for
- CTAK quotes a North Korean representative.
In turn, Seoul once again demanded that Pyongyang stop launching "unidentified shells", warning that the continuation of missile launches could lead to an escalation of military tension in the area of ​​the Korean Peninsula.