Russian Ministry of Defense considers replacement
weapons
in a portable emergency reserve (NAZ) of pilots of the Russian Aerospace Forces. Instead of the currently used shortened machine gun AKS-74U, it is proposed to use a submachine gun PP-2000. This was reported by TASS, citing a source in the defense industry.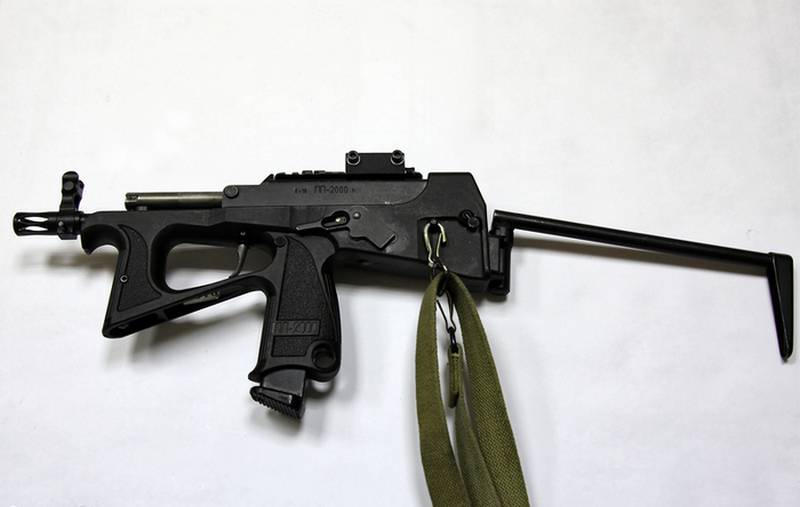 The Ministry of Defense is considering the possibility of replacing the AKS-74U assault rifle with a more compact PP-2000 submachine gun in the NAZ, the agency's source said. According to him, the military department with interest accepted this proposal.
It was proposed to consider the possibility of arming military pilots with a very compact PP-2000 instead of the AKS-74U. The Office has responded with interest to this proposal.
- writes the agency, while adding that there is no official confirmation of this information from the Ministry of Defense.
The pilot's portable emergency reserve, secured under the ejection seat, includes, in addition to communications, medicine, water, food, etc., an AKSU assault rifle of 5,45X39 mm caliber, ammunition and grenades. The mass of the machine without cartridges is 2,7 kg, length with folded butt - 430 mm, with spread - 730 mm.
The PP-2000 submachine gun is designed for 9X19 mm cartridge, can use all cartridges of this caliber, including high-power armor-piercing 7Н21 and 7Н31, weight without magazine - 1,4 kg, magazine for 20 cartridges. Length with folded butt 350 mm, with spread - 582 mm, sighting range up to 100 meters. It is convenient for use by both right-handed and left-handed people, since the shutter handle and the magazine latch button can be reinstalled on either side.