The Ukrainian logistics departments shared "pleasant experiences" regarding the new equipment. We are talking about the delivery of the unit, which is in the zone of the so-called operation of the combined forces, "modular dugouts".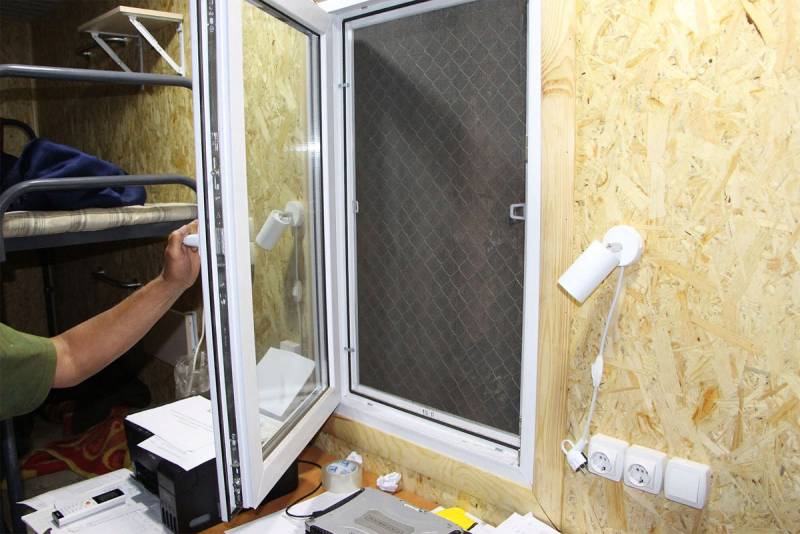 Each module of this dugout is designed for 6 personnel. By and large, this "box", similar to a construction change house, which is installed in the trenches. Several of these modules, covered with a masking net, form a blind "composition".
The supplier of such modules stated that "they are very convenient." However, the Armed Forces of Ukraine, "testing" the modular dugouts themselves, note that it is dangerous to use them at the forefront. A statement is given of the company commander, whose military personnel are participating in tests in the DUS zone.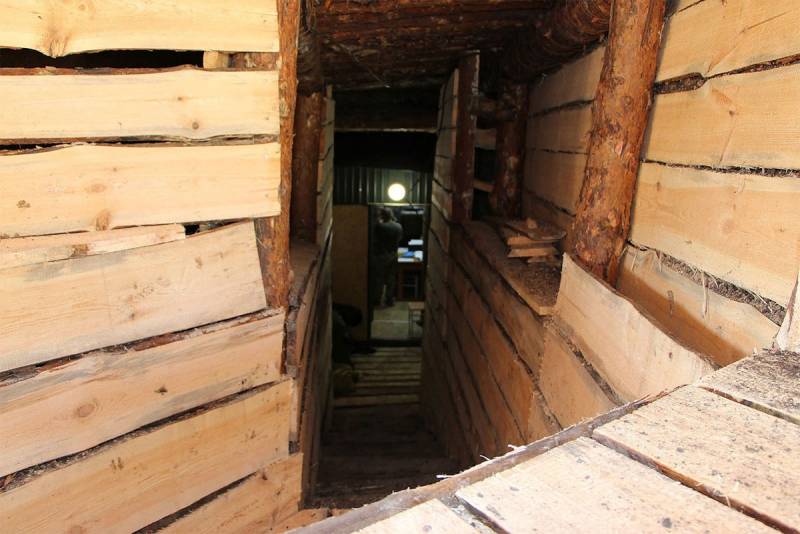 We need these houses in the morning. A huge trailer, crane, bulldozer, excavator arrived. Installation work was completed only in the evening. The roar stood good all day. Even from neighboring units they heard this and came to see what was happening here with us. It's good that we have a truce now. And if not? From our positions to the enemy from 400 to 1200 meters. Receive from LNG, receive from DShK, even from PCM. What do you think would the enemy give us to install them? Maybe he would have given it to cover everyone at night. They saw where the machinery worked. At the forefront, hidden work is simply impossible.
The officer notes that the internal "environment" in the modular dugout is normal, but there is no emergency exit, but there are plastic windows that open onto the blank wall of the trench ...
There is no mosquito net on the windows, but there is a net protection "from soil crumbling."
The module has electricity, places for rest, bedside tables, lighting, but there is no toilet. However, as stated, the manufacturer offers modules with a bathroom, but they cost significantly more - about half a million UAH (about 1,3 million rubles).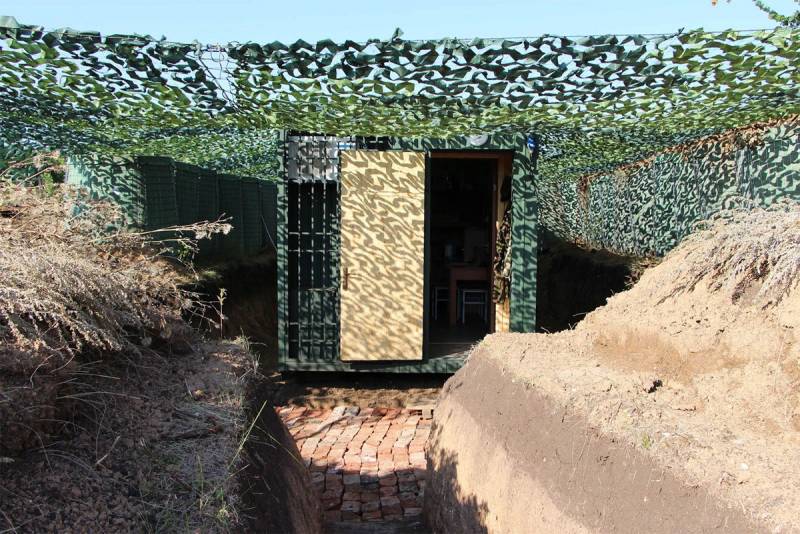 APU serviceman:
Half a million hryvnias for a plywood-covered hut with a toilet ... Yes, for the money you can buy an apartment in the city.