Bulgarian information resources came out with remarkable material, which is devoted to the language policy of modern Ukraine. Bulgaria's major sports resource Sportal came up with an article informing of a warning from the Bulgarian delegation and fans arriving in Zaporozhye where the European Football League match between Lugansk "Zarya" (now under Kiev sports jurisdiction) and Bulgarian CSKA will take place.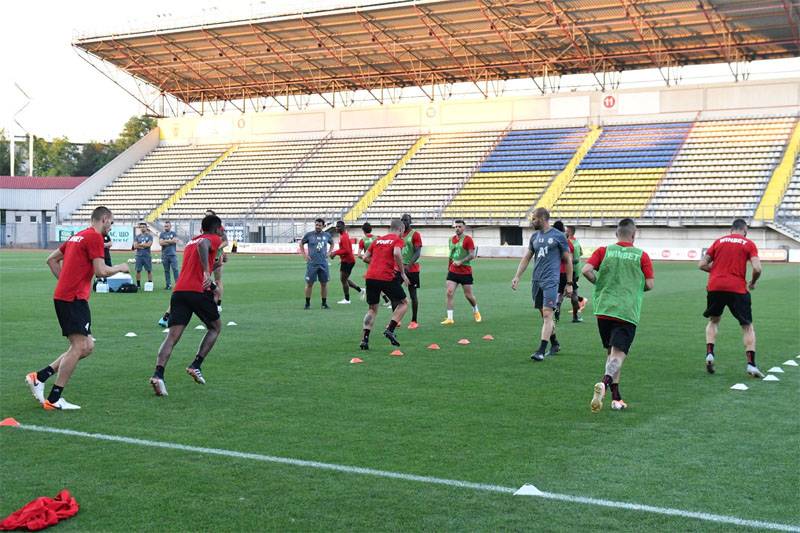 Bulgarian club training in Zaporozhye
From material in the Bulgarian media:
The Bulgarian delegation, which arrived in the city of Zaporozhye, received a warning that it was not necessary to leave the hotel, and also that communication in Bulgarian and Russian should be avoided in public places, as this could be dangerous.
It is further reported that unprecedented security measures are being introduced in Zaporozhye in connection with threats to Bulgarian fans and football players by Ukrainian radicals who have declared their readiness to use force.
Sportal:
This is due to the growth of anti-Bulgarian sentiment.
The Bulgarian delegation notes that such warnings were received from the local national police, which took the hotel with football players and coaches under special protection.
It is noted that the threats from the radicals came also due to the fact that Russian Denis Davydov, who previously played for Moscow Spartak, plays in CSKA (Bulgaria).
The match will take place today at the Slavutich Arena.