The network showed another way of original reloading a Kalashnikov assault rifle. Reloading to continue shooting is carried out with one hand.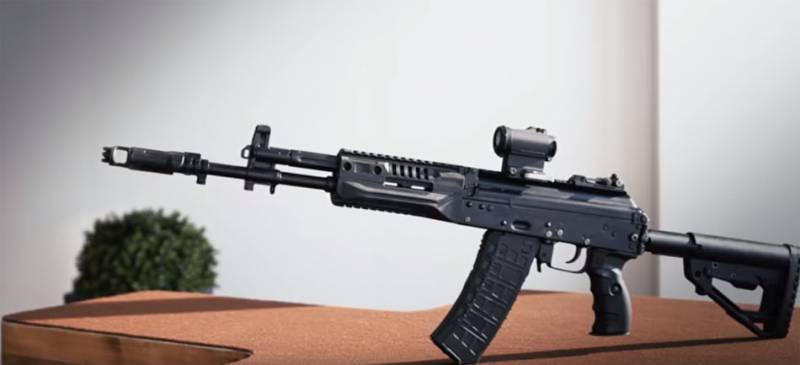 After the shots are fired, the shooter describes the arc with the barrel of the machine, turning it under the knee joint and clamping it in this position. After that, he unfastens the empty store, throwing it aside.
The next step is to take out a magazine filled with cartridges and with one hand attach it to the automatic
arms
.
The final stage of the original reload: the shooter sends the cartridge into the chamber, removing the machine from the upside down - for this again describing the arc in the air, the opposite of the one that was originally shown. After that, holding the machine gun with his right hand, the equipped shooter starts shooting at the target again.
Earlier, fighters in different countries of the world demonstrated their own options for fast reloading of a Kalashnikov assault rifle. One of the options is "Iraqi reloading" with a strong emphasis on weapons on the shoulder, the withdrawal of the bolt carrier and the simultaneous change of the store. Known for the option of reloading "hit the floor."