The Ukrainian state-owned enterprise Kharkiv Design Bureau of Mechanical Engineering named after A. Morozov is on the verge of closure due to the actions of the Ministry of Defense of Ukraine. This is stated by the press service of Ukroboronprom.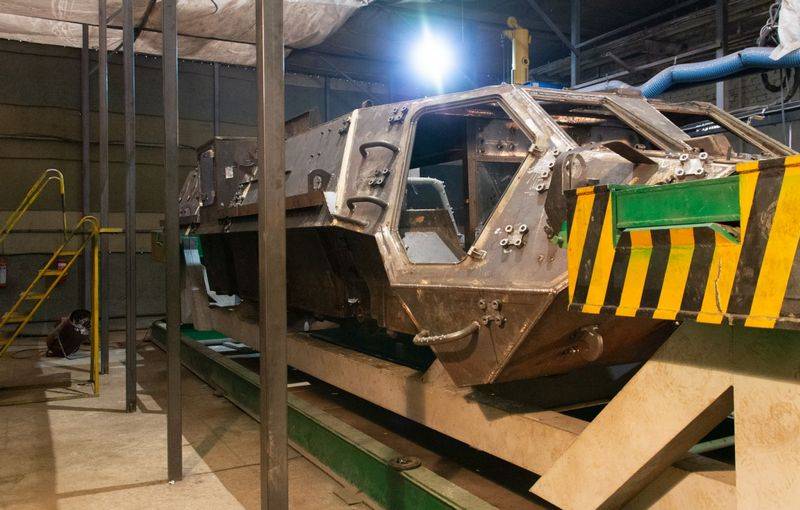 Kharkiv KBM is moving on to a two-day working week. According to Ukroboronprom, the reason for this was the refusal of the Ukrainian military department to finance the further production and purchase of BTR-4 armored personnel carriers, the hulls of which are made of European standard armor. At the same time, the only manufacturer of cases LLC Lozovsky Forge-and-Mechanical Plant, which makes cases from the Ukrainian armor, cannot produce the required number of them.
The 85 Military Representative Office of the Ministry of Defense blocked the ability to produce BTR-4 corps from the European Union's armored production system at the facilities of the KGBM and other Ukroboronprom enterprises
- said in a statement.
The concern emphasizes that by forbidding the KKBM to manufacture BTR-4 corps from the EU's armor, the Ministry of Defense simultaneously imposed a fine of 82,3 million hryvnias (3,3 million dollars) on it for "non-fulfillment of the order" for these armored personnel carriers, since the enterprise is the only manufacturer of BTR-4 on Ukraine.
Also, Ukroboronprom accused the Ukrainian Ministry of Defense of stopping financing of "new types of armored vehicles", in particular, the modernization of the main combat
tank
.
In fact, KHKBM was left without an order to manufacture new equipment, without money to develop promising designs and the threat of receiving a multi-million fine, which would finally block the work of the enterprise
- emphasized in the Ukrainian concern.