In the USA, they announced a record on the F-35B fighter. The press service of the Pendleton military base says a record-breaking short time for reloading and refueling an aircraft with ammunition after striking a naval target.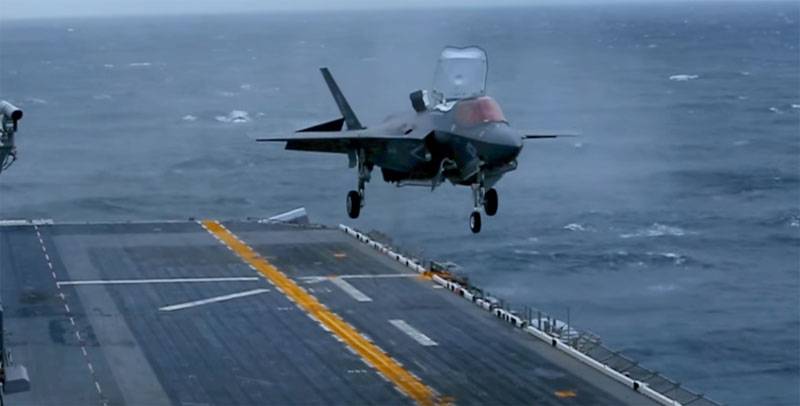 The F-35B Lightning II aircraft took off from the USS Wasp universal landing ship and struck at a target that was marked at sea with a red inflatable buoy (ball). The strike was carried out using GBU-32 and GBU-12 Paveway II laser bombs.
After using the payload, the aircraft belonging to the US Marine Corps returned to the ship, where it was refueled and loaded with ammunition again. Next, the plane was sent to strike at a sea surface target.
During the attack, the 5 generation fighter also used the GAU-22 air gun, which allows you to shoot from 4's barrels with a rate of fire of about 3,3 thousand rounds per minute. Earlier in the United States, it was stated that the use of this gun causes significant vibration, which is transmitted to the dashboard and leads to distortion of the visualized data.
It was noteworthy that in the States even such a training was associated with the "concentration of the US military on a possible confrontation with Russia and China." In particular, such an interpretation was proposed in the publication Business Insider.
At what distance from the UDC Wasp were the targets and how long it took the F-35B to refuel and load ammunition, is not reported.