The Moscow City Hall did not coordinate the march of our radical opposition anticorruptionists along the 17 boulevards of August. The Maidan against corruption and Putin is postponed again, because the Kremlin does not show good will, does not coordinate ...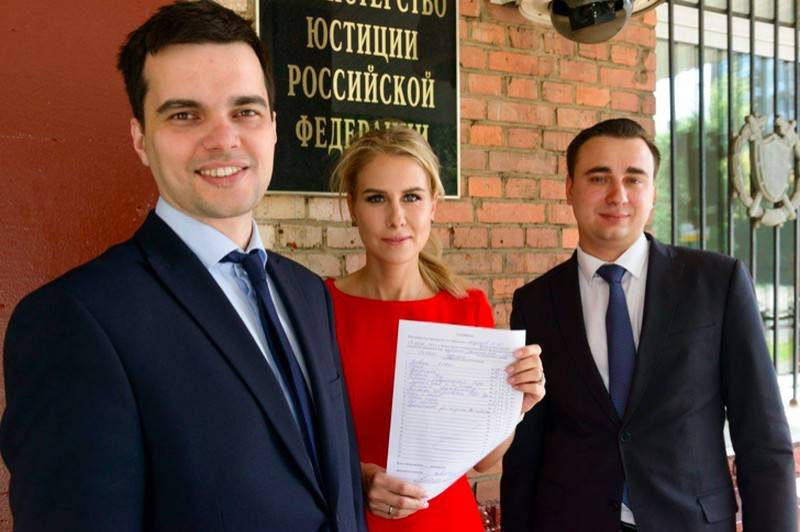 In the squeaks of corruption
In general, corruption and the "radical opposition" are twin brothers: we say "corruption", we mean the radical "opposition" fighting it, we say "radical opposition", we mean its fight against "corruption". At the head of this fight is the "Anti-Corruption Fund" by Alexei Navalny, who tirelessly seeks corrupt officials among political opponents.
For some reason, the opposition has declared President Putin to be their main adversary, and the whole struggle comes down either to an ultimatum or to a petition: "Putin, leave!" But the Investigative Committee became interested in corruption in the FBK itself: will there be something now?
In general, such a "fight against corruption" suggests the insanity of our radical opposition: President of Ukraine Yanukovych "left" under a hail of such accusations and did they defeat corruption? After that, it bloomed in Ukraine in a riotous color. Or is this the deliberate lie of our opposition: does it replace its real goals with false accusations?
By the training manual of the US State Department
Note that the "fight against corruption" is the hobby of the US State Department, which tirelessly searches for it all over the world, except the USA, and finds and arranges some kind of beautiful protest along with a coup, as a result of which their puppet comes to power like Poroshenko in Ukraine, and corruption in this unfortunate country rises to unprecedented heights.
Say, is this an accident? No, regularity. No matter how "honest" the pogrom is in any country, as a result, the country is destroyed, which leads to an increase in general crime, one of the forms of which is the notorious corruption.
If our "anti-corruption" will succeed, as in Ukraine, Russia will choke on corruption, as Ukraine choked after the coup, do not go to the grandmother to guess. But our anti-corruption fighters go to the US Embassy for scientific advice on building "fragile democracy"; there they are assured that this time everything will be different, transparent and fair, and not like in Ukraine. And they hint at possible grants, and even a trip to the city of Washington, so that they show boundless credulity. Corruption, however ...
In reality, only specialized bodies such as the Investigative Committee can fight corruption, and they do, and there are real "landings" of large defendants, I would certainly like to have more, and this appeal could be addressed to the Russian president.
Corruption and Opposition
In the picture that the "anti-corruption officials" paint for us, Putin and his government are sleeping and see how to steal something somewhere. When do they only build the Crimean bridge and hypersonic missiles? Or maybe "bridges and missiles" is the reason for the authorities accusing corruption of our pro-American opposition, they just fulfill the order of the US Embassy, ​​paid for by some grants?
Then our "anti-corruption" - political corruption. In the words of the leader of the world proletariat, Vladimir Lenin, the political prostitutes who sold themselves to the US State Department "for a packet of cookies and a barrel of jam", because such a "fight against corruption" is political prostitution.
When politicians begin to "fight corruption", this is political corruption, the use of the Old Testament problems of society, that is, crime, for political purposes. They go on forgery from the very beginning; how can we talk with liars about investigating some ulcers in society? And besides the "fight against corruption", our "radical opposition is not doing anything else." Protest actions with "screwing up" activists for stories in the Western press are just a form of a report for the received grants "to fight Putin".
Look what the same fighters against corruption under the American scientific democratic leadership have done in Ukraine! After the "Revolution of Dignity", their Western, honorable curators held open corruption for Petro Poroshenko as president! And half the country went to work: some in Russia, some in Europe. This is no longer corruption, it is a robbery from which anyone can be saved.
In fact, such a "fight against corruption" fulfills the function of political scrap, which radical oppositionists are ruining everything left and right, declaring their opponents "corrupt". What a radical solution to the problems! They tear the country apart, and then, due to the devastation, general crime increases, including corruption: for which they fought, they ran into it!
Maidan and corruption
Street maidan politicians cannot fight corruption, because it is always organized and located in large offices. On the contrary, corrupt officials always use street politicians for their own purposes, becoming in the ranks of "anti-corruption fighters". In order to cash in on the "fight against the regime" and receive an amnesty for his fraud as "fighters against the regime". By this way, by the way, Poroshenko made his way to power, sponsoring Maidan activists and even showing up a couple of times in Maidan vicissitudes.
It's a paradox, but corruption fighters are actually fighting for even greater corruption, as happened in Ukraine. Our wrestlers squint at this and demand the same from the rest: everything will be different with us. They were told about this at the American embassy?
In our imperfect world, corruption will always be, it, like the mafia, is immortal, therefore, for political adventurers, it will always be tempting to deal with their political opponents under the guise of fighting corruption. With the same success it is possible to fight criminal crime and prostitution: what prospects are opening up before our radical opposition!