It is stated that in Syria Su-22 government forces were shot down.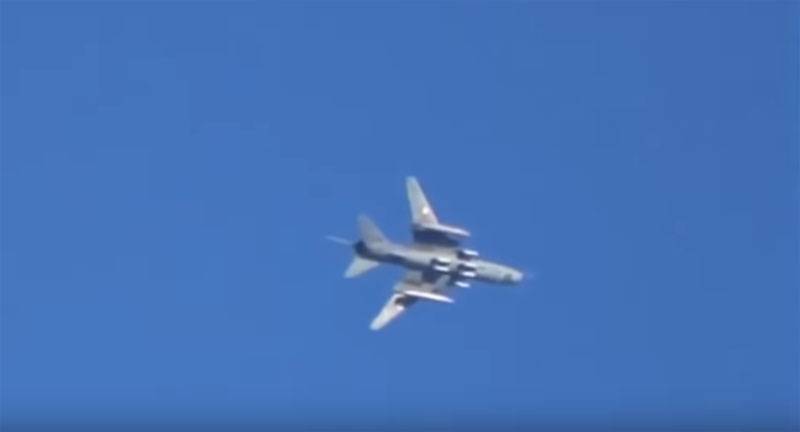 According to unverified data, the Su-22 was shot down today in the south of Idlib province. According to preliminary data, the pilot was captured. Information about the incident was distributed by Syrian sources.
The degree of reliability of the information is currently unknown. However, the source accompanied the note with frames of a column of smoke above the horizon.
Earlier, the Syrian army launched an operation to liberate Idlib from militants. The ceasefire had to be interrupted due to constant shelling of the SAA's positions by terrorists of the Khayyat Tahrir al-Sham group (formerly Jebhat al-Nusra), which was banned in the Russian Federation.
Su-22 is an export version of the Su-17 fighter. The version with the R-29BS-300 engine and the original avionics (LDiP "Klen-PS") was called the Su-22М3 and was produced in a small series in 1982-1983. Su-22М4 is an export version of Su-17М4. Both cars were in service with the Syrian Air Force.
Official Damascus is actively using these aircraft to strike at militant positions. During the confrontation with the forces of terrorist groups and the international coalition, the Syrian Arab Republic lost 11 vehicles of this type, not counting the cars mentioned in the note.