The German army can get into service a new mortar, developed for the 60-mm ammunition. Work on new
weapons
Since 2017, Rheinmetall has led the company. Reports about it "Popular mechanics".
The new mortar developed by the German concern for 60-mm ammunition received the RSG60 index and was officially presented this year. According to the developers, the mortar is intended for use by infantry units and special forces. At the same time, the infantry version of the mortar turns into an option for special forces within a few seconds without a special tool.
The main feature of the new weapon is the 70 cm long barrel made of steel and carbon. The mortar base plate is also made of composite materials. In the infantry version, the mortar mass is 15,8 kg. After disconnecting the large base plate, the mortar becomes an option for special forces. Moreover, its weight is only 6,8 kg. Firing range declared by the developers: for the infantry variant - 3200 meters, for the variant for MTR - 2000 meters. However, it is noted that the range may vary depending on the choice of ammunition type. The firing range of the previous Rheinmetall model was 500 meters shorter.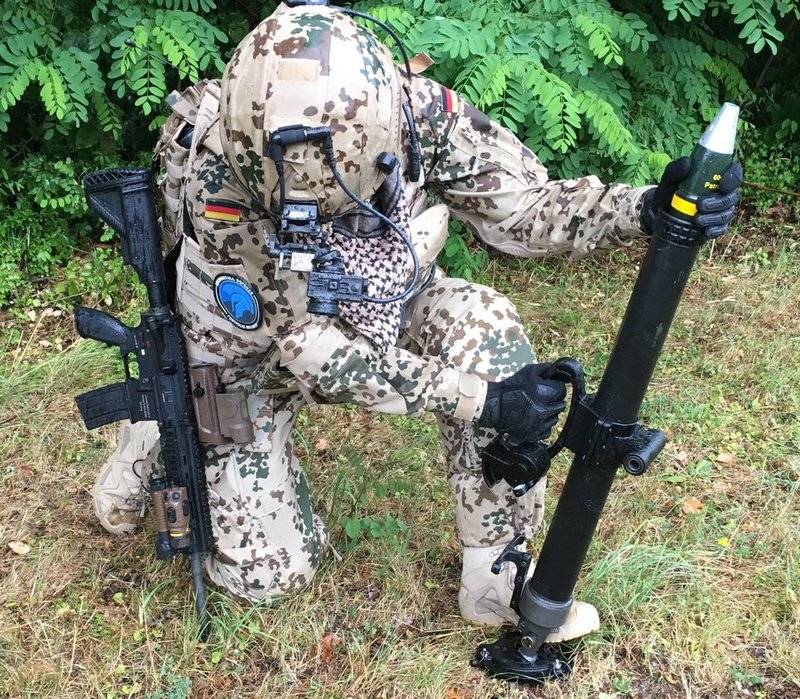 RSG60 mortar variant for MTR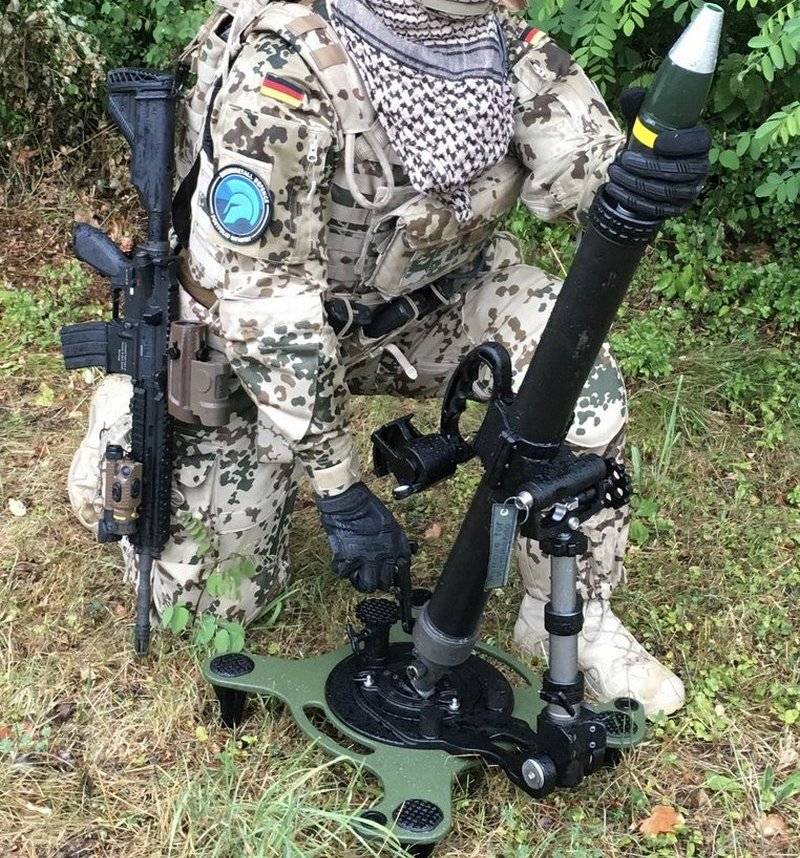 RSG60 mortar variant for infantry
The concern reported that the priority objectives for the development of the 60-mm mortar RSG60 were light weapons, rate of fire and ergonomics. In addition, the mortar must have the potential for further development, as well as support the Rheinmetall Electronics fire control system.
At the moment, the timing of possible deliveries of the latest mortar to the Bundeswehr is not reported.