In Ukraine, an award ceremony was held for dogs that were used in an armed operation against the inhabitants of Donbass. Dogs, which were awarded in Lviv, were (and some continue to be included) in special units of Ukrainian law enforcement agencies - primarily in the cynological services of the Armed Forces and the National Guard.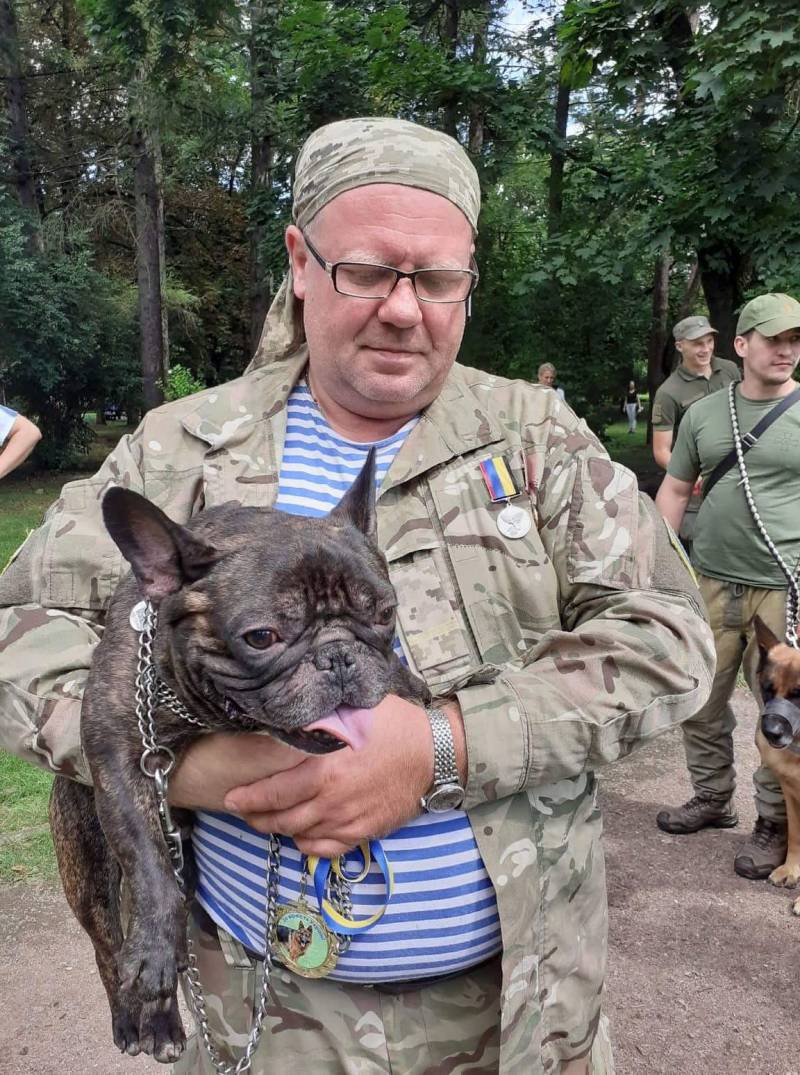 12 four-legged military command awarded the insignia "For service to Ukraine." Among the awarded dogs with such nicknames as Aydar and Chupacabra. During the award ceremony, it was stated that the Aidar dog "assisted in the elimination of a group of saboteurs, and also found violators of the AKM in a car at one of the checkpoints in the area of ​​Stanitsa Luganskaya".
One of the owners of the awarded dogs - a participant in the so-called "ATO" and "OOS" - came to the "dog" awarding ceremony with a medal, which he decided to fasten on an open field-jacket.
Meanwhile, reports from the DPR about the activation of Ukrainian snipers along the contact line are again coming. Violating the ceasefire, a Ukrainian sniper fired at the positions of the DPR NM in the Dokuchaevsk area, as a result of which a fighter of the people's militia was seriously wounded. At the same time, the Ukrainian media literally relish the actions of a sniper, describing in detail the result of firing.