The Iranian Ministry of Defense will soon receive new armored vehicles. 13 August was the presentation of the new armored car "Raad" 6X6 with mine protection. It is reported by the publication ParsTodey.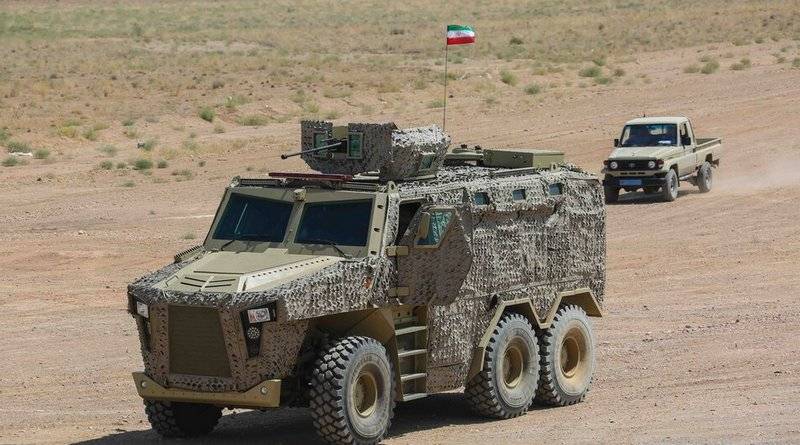 On August 13, the presentation ceremony of the latest Iranian Raad armored vehicle with enhanced mine protection with the 6X6 wheel arrangement took place. Brigadier General Amir Khatami, who was present at the ceremony, said that the armor of the new machine could withstand the hit of artillery fragments and bullets with a "radioactive steel core." In addition, the machine is equipped with reinforced mine protection that can withstand the undermining of "anti-tank mines." There are no more accurate data on the new car, for the first time a poster with its image appeared only a month ago, and it was shown "live" for the first time.
This machine may well ensure the safety of command personnel and important personalities when passing suspicious sections of the road where mine traps and roadside mines can be laid
- declared the general.
The Iranian Ministry of Defense noted that this armored vehicle can be used in an asymmetric war, in street battles, at border outposts and in other operational areas.
Also, during the presentation of the new armored car, a batch of tactical Aras-2 4X4 vehicles with increased cross-country ability was handed over to the Iranian armed forces.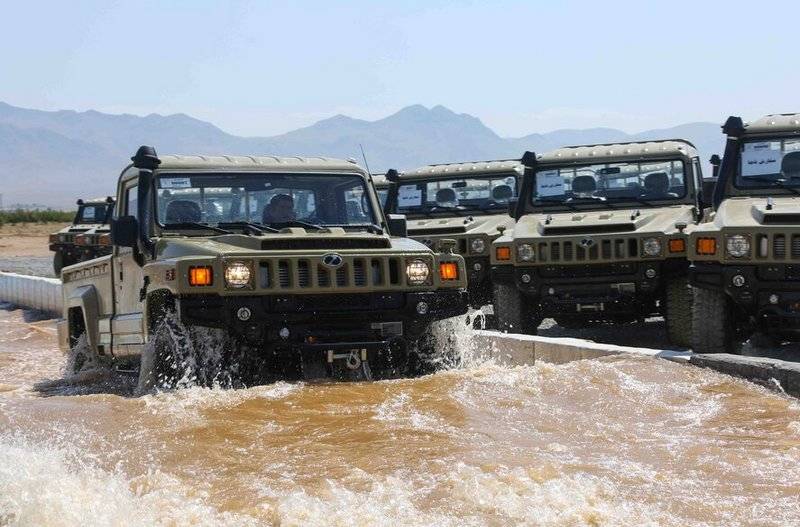 "Aras-2" has a high cross in difficult areas, it can be installed in a variety of small arms and more
weapons
compared with the previous generation, it has greater fuel economy, higher acceleration and the ability to carry a much larger range of weapons
- The Iranian Defense Ministry said in a statement.