In Ukraine, they decided to give "their answer" to the international competitions in "Tank Biathlon", which are held in Russia. Ukrainian tank competitions began in the Chernihiv region.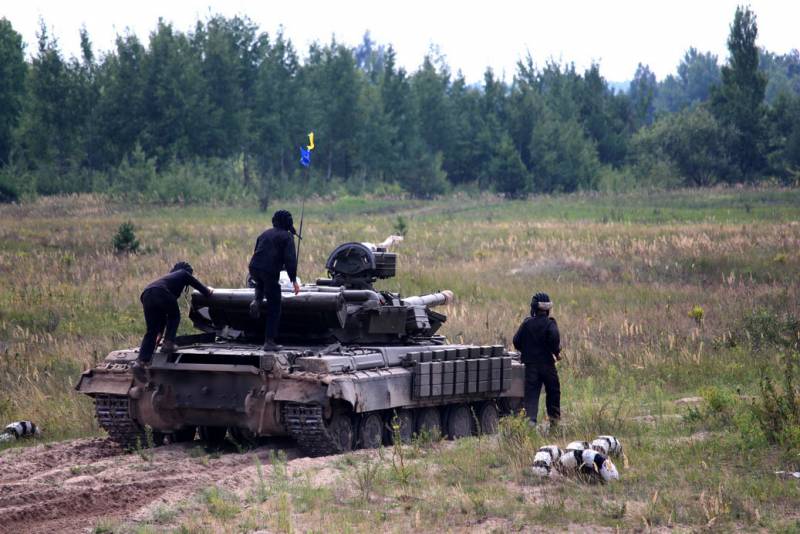 There are no foreign crews in the Chernihiv region. But the operational commands of the armed forces of Ukraine itself are widely represented. So, the crews gathered at the Goncharovsky training ground
tank
subdivisions of 4 operational commands: "East", "West", "North", "South".
Officially, the competition was called a competition to identify the best tank crew of the Armed Forces.
Among the stages of the Ukrainian version of "Tank Biathlon" are "Sniper shooting" and "Relay race". It is noted that Ukrainian tankers must hit targets at 1,4 and 1,7 km distances using high-explosive and cumulative shells. The best in "Sniper Shooting" were representatives of the operational command "North".
The peculiarity of the Ukrainian competition was that at one stage the tank crews left the armored vehicles and started the competition to carry boxes of ammunition and roll barrels of fuel and lubricants. Elements such as cable and spurs were also carried. It was not without running with a log.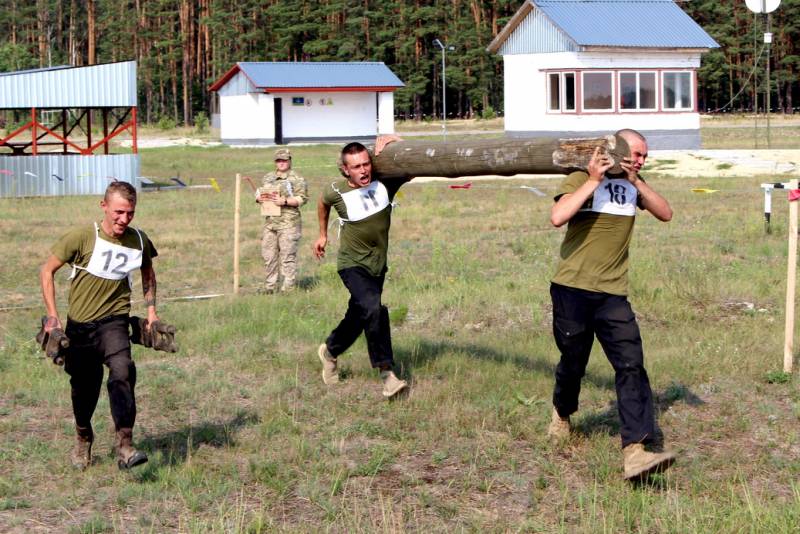 Now the APU tank crews begin competitions in overcoming obstacles and maneuvering in the conditions of the range. In total, the competition of Ukrainian tankers will last for 5 days.