Acting Russian Ambassador to the United Nations Dmitry Polyansky did not leave without comment the statement of the British Permanent Representative to the United Nations, Karen Pierce. Pierce touched on Crimean and Syrian issues during her speech. According to her, "Ukrainian citizens living in Crimea and not having received Russian citizenship are faced with problems without access to basic types of services."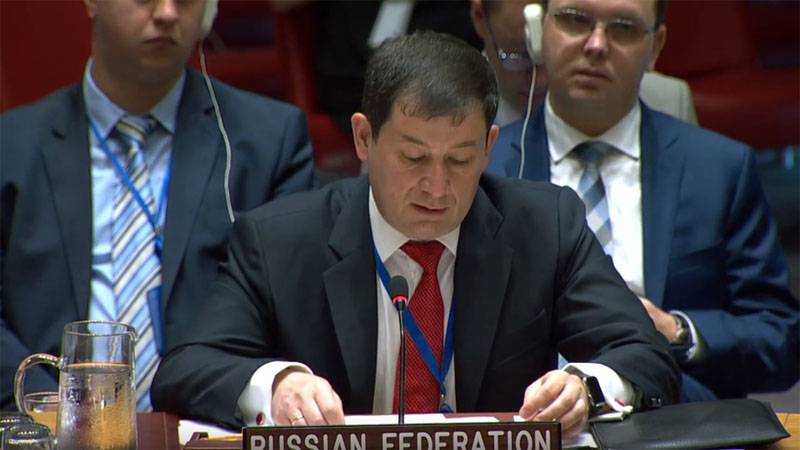 Ms. Pearce, referring to the mission of the International Committee of the Red Cross, added that the people of Syria are facing hunger problems. In the end, Pierce accused Russia of violating international humanitarian law.
According to Dmitry Polyansky, international humanitarian law should not be the subject of manipulation. Polyansky noted that Russia had previously declared hunger in a number of regions of Syria, but neither London nor Washington reacted to this in any way. Perhaps for the reason that the main foci of a humanitarian catastrophe are located exactly where control is carried out by the United States (NATO). Example: El Rukban Camp.
Polyansky also noted that, speaking of Crimea, the British Permanent Representative forgets about an important detail: there is no war on the territory of Russia, including Crimea, but in the West they are trying to state "humanitarian problems" solely in relation to the Russian Federation. At the same time, the war continues in Ukraine, but for some reason Ms. Pearce does not mention the problems of observing international humanitarian law in this country.
Dmitry Polyansky called this approach a typical example of double standards.