Chinese authorities denied two US warships a visit to the port of Hong Kong amid ongoing protests against the government in Beijing.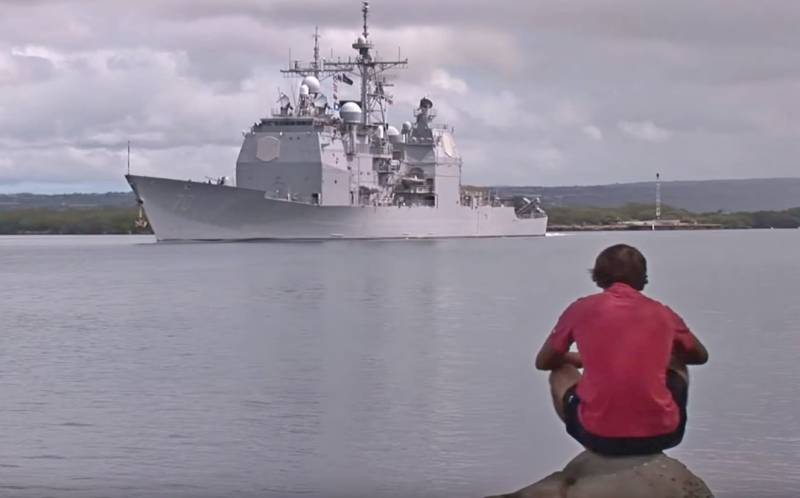 USS Lake Erie
According to the representative of the Pacific
fleet
US Nate Christensen, Beijing rejected requests to visit Hong Kong with the USS Green Bay (LPD-20) landing craft and the Ticonderoga class missile cruiser USS Lake Erie (CG-70).
Far from the Chinese coast
The U.S. Navy has extensive experience in successfully calling at the ports of Hong Kong, and we expect them to continue. We are sending you to the Chinese government for more information on why they rejected the request.
- said the specified military.
Green Bay is part of Amphibious Ready (ARG). Currently, there are about 700 Marines from the 31 Expeditionary Unit based in Okinawa, Japan, on board.
The Chinese authorities traditionally refuse to visit their ports to American ships in an aggravation of relations.
In 2007, two Avenger-class American anti-mine ships were forced to retreat without replenishing water and fuel in the face of an impending storm, after a deal with Taiwan and the Dalai Lama being awarded the Congressional Gold Medal. In 2014, after two U.S. Air Force B-52 bombers ignored PRC requirements in the air defense identification zone over the East China Sea, the USS Halsey (DDG-97) was denied access to Hong Kong.
In 2016, the USS aircraft carrier John C. Stennis (CVN-74) also lost this opportunity in response to a US demonstration of power in the South China Sea. In October 2018, the USS Wasp (LHD-1) was not missed due to a trade conflict between the two countries and the persecution of Beijing over transactions with Russia in the military-technical cooperation.
It's all about protests
According to the West, Beijing's latest decision was triggered by a raging protest movement that lasts from early June. According to Western media reports, in the past two days, demonstrators have occupied Hong Kong airport. Foreign Ministry officials accused the US government in general and the CIA in particular of encouraging unrest.
Many blame me and the United States for the problems happening in Hong Kong. I can not imagine why?
- said in this regard, the head of the White House, Donald Trump.
Against the backdrop of the protests, China deployed the People's Armed Police in the city of Shenzhen, located 30 km from Xiangang. Numerous armored personnel carriers, trucks, and other equipment were spotted on the freeways on the weekend. According to official authorities, the relocation is associated with exercises.