Russian submarines of the Varshavyanka type, which, according to Western classification, belong to the larger Kilo family, are the key to the dominance of Vietnam's submarine forces in Southeast Asia. This opinion was expressed by VietDefense.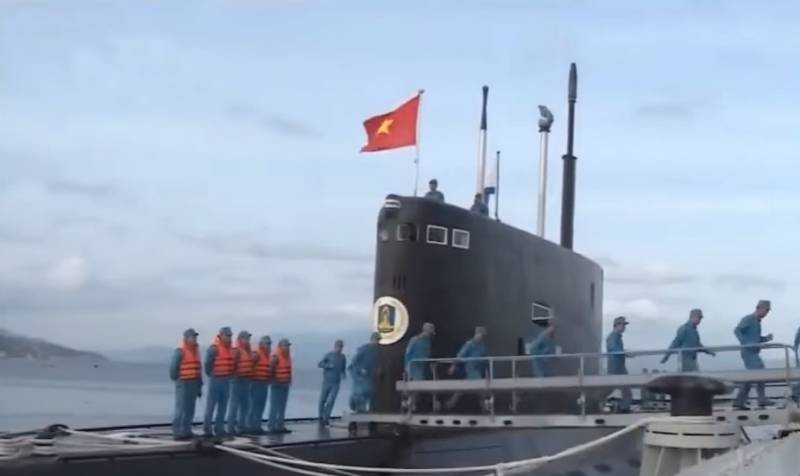 Given that the British military command is concerned about the capabilities of the Kilo submarines and the severity of the threat they pose, this makes us think about the real capabilities of the underwater
fleet
Vietnam.
- notes VietDefense.
The country's arsenal consists of six pennants of the 636 project. They are capable of hitting both land and sea targets with Klub cruise missiles. Despite the differences between this type and the 636.3 modification, which is on the equipment of the Russian fleet, they nevertheless "have similar characteristics, the most noticeable of which is stealth - hence the nickname" black hole "," indicates VietDefense.
Currently, only 4 countries from 11 have submarines in ASEAN (soon there will be 6, given Myanmar, which receives the Kilo submarine from India, and Thailand, whose submarines are being built in China).
According to the publication, the Kilo fleet cost the treasury 2 billion dollars, including funds for staff training.
This amount of money is only a small part of what was lost due to corruption problems (as was the case with the former Navy chief Nguyen Van Hien).
- writes the edition.
In this regard, VietDefense hopes that the anti-corruption campaign that has unfolded in the country will suppress bribery among military officials, and the funds will go not into their pockets, but for the benefit of modernizing the country's armed forces - the purchase of ships, aircraft and submarines.