In Ukraine, they stated that they allegedly found a way to prevent Russian and foreign ships from entering the ports of the Crimean peninsula. The corresponding solution was proposed in the service of "State Hydrography", according to the website of the Ukrainian civil service.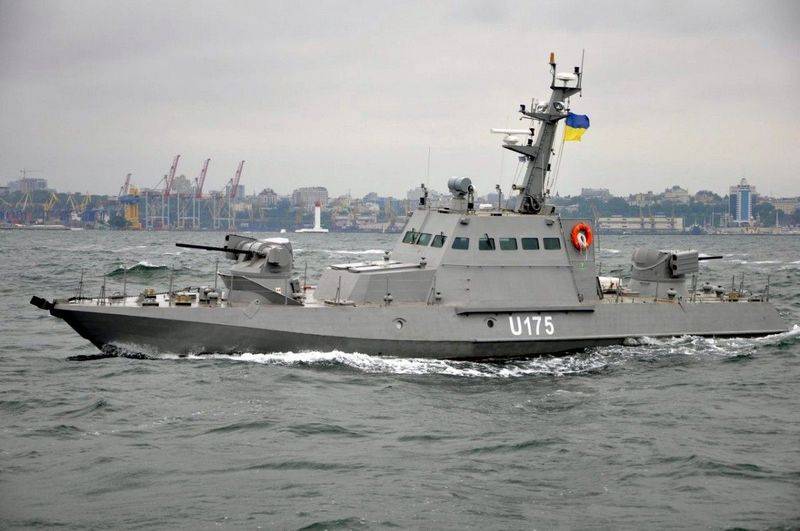 The "State Hydrography" of the State Service of Maritime and River Transport of Ukraine proposed the creation of a marine regime area around Crimea in order to prevent ships from entering ports of the peninsula. According to the head of the organization, Alexander Shchiptsov, the announcement of the sea territory around Crimea as a regime area will allow Ukraine not only to "oppose the plans of the aggressor country", but also "to fulfill obligations to the world community."
The institution takes the initiative to create a marine restricted area around the occupied Crimea to prohibit the entry of ships at all ports of the peninsula
- says on the website of the civil service
According to the proposal of Ukrainian hydrographs, the introduction of a regime area around the Crimea will "minimize the risks for sailors in terms of navigation and hydrographic support and will not allow representatives of the aggressor country to map this area."
The introduction of such a regime will make it possible to relieve Ukraine of responsibility for any emergency events that may occur as a result of criminal acts of the Russian Federation in inland sea waters and the territorial sea of ​​Ukraine around the Crimean peninsula. Also negate the attempts of Russians to map the specified region
- said Shchiptsov, accusing Russia of "creating and implementing electronic navigation maps of the" occupied areas of the Black Sea "adjacent to the Crimea, as well as the Sea of ​​Azov and the Ukrainian coast of the Sea of ​​Azov, which supposedly poses a threat to navigation, as this is Ukrainian territory and electronic navigation cards should be issued by Ukraine.