The first serial frigate of project 22350 Admiral
fleet
Kasatonov "will go to state tests in September this year and will be included in the Russian fleet before the end of the year. This was reported by the press service of the Russian Defense Ministry.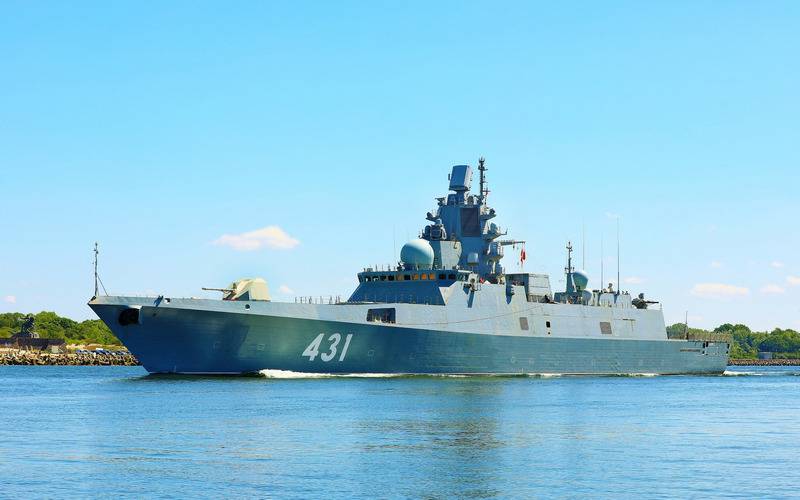 The military department said that at present the frigate is completing the stage of factory sea trials and within a week it will go to the ranges of the Baltic Sea, where a number of ship systems with which the ship is equipped will be checked. In September, the ship will begin the phase of state testing.
Within a week, the newest frigate of the 22350 project "Admiral of the Fleet of Kasatonov" will be released to work out the final stage of factory sea trials in designated ranges of the Baltic Sea. In September, the frigate will begin state tests
- it is spoken in the message of the Ministry of Defense.
The frigate "Admiral Kasatonov" is the second ship of the 22350 project and the first serial ship after the lead frigate "Admiral Gorshkov". The displacement of 5 is thousands of tons with a length of 135 m and a width of 16 m. The frigate is able to go 4500 miles, thus developing speed to 29 nodes. The autonomy of swimming is 30 days. Crew - from 170 people.
Main power plant: gas turbine engine with a total capacity of 65 thousand liters. pp., diesel generators with a total capacity of 4 thousand kW.
The frigate is armed with: the 130-mm A-192 artillery mount, the Poliment-Redut anti-aircraft missile system; launchers for 16 anti-ship missiles "Onyx" or "Caliber", anti-submarine complex "Package", anti-submarine helicopter Ka-27.